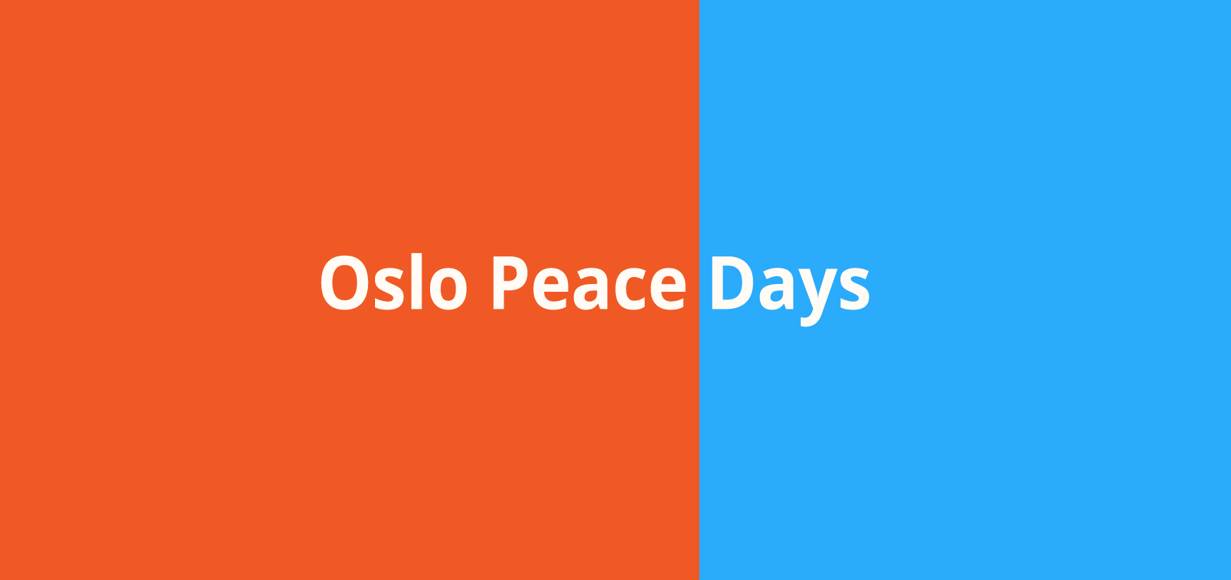 The second annual Oslo Peace Days will take place December 5-12.
This year PRIO is joining as a partner in Oslo Peace Days, together with the City of Oslo, the Nobel Peace Center, the Norwegian Nobel Institute, and the University of Oslo.
The week will be filled with events highlighting Oslo as an international city of peace, ranging from academic forums and seminars to exhibitions, award ceremonies, and festive gatherings, with the Nobel Peace Prize award ceremony as a highlight.
This year, the five organizers wish to shed light on topics related to peace and human rights, with a special focus on topics that are currently relevant in the world. Some of the events that will be held include the award ceremony for the University of Oslo human rights award, a focus on this year's Nobel Peace Prize laureate and Ethiopia. On the 11th of December, the Nobel Peace Prize forum will take place, and on December 12th, this year's Peace Prize exhibition will be opened at the Nobel Peace Centre.
"Joining this collection of institutions to partner on Oslo Peace Days is a great fit," says Henrik Urdal, Director of PRIO. "The impact of peace research is apparent in the extensive program we've all worked to put together. We can't wait for visitors and Oslo citizens to experience these events."
The full programme is available at https://www.oslopeacedays.no/.