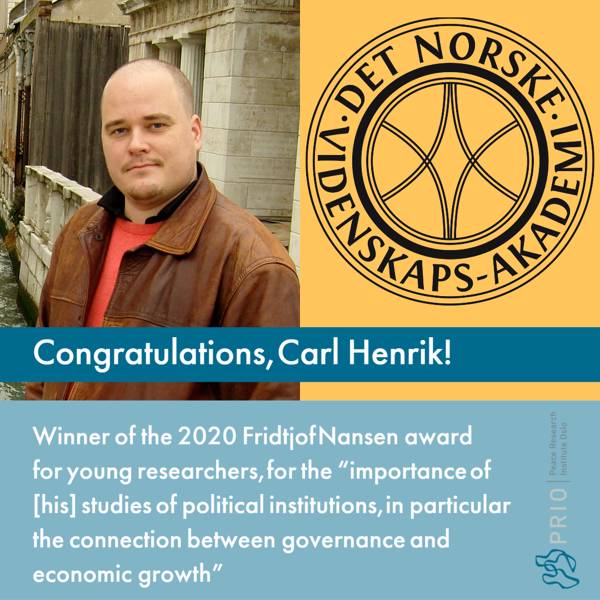 PRIO Research Professor Carl Henrik has received the prestigious Fridtjof Nansen award for young researchers.
Knutsen, who is also a Professor at the Department of Political Science, won the prize for "the importance of [his] studies of political institutions, in particular the connection between governance and economic growth, where democracies generally seem to contribute to a higher growth rate," said committee leader Professor Øyvind Østerud.
This is the second year in a row that a PRIO-affiliated researcher has received the prize. Last year Marta Bivand Erdal received the award for her research in migration.
Knutsen was nominated by enthusiastic colleagues at PRIO and the University of Oslo who noted his many accomplishments and research contributions, with an emphasis on the "thorough and creative empirical analytical work" in his publications, as well as "open and balanced discussions" of his findings. He is an "immensely productive" researcher, they said when nominating him.
"I was very surprised and very happy when I go the news from Norway!" Knutsen said. He is currently in Santiago, Chile. "Of course I'm proud that my research is being recognized in this way … and I'm also very thankful."