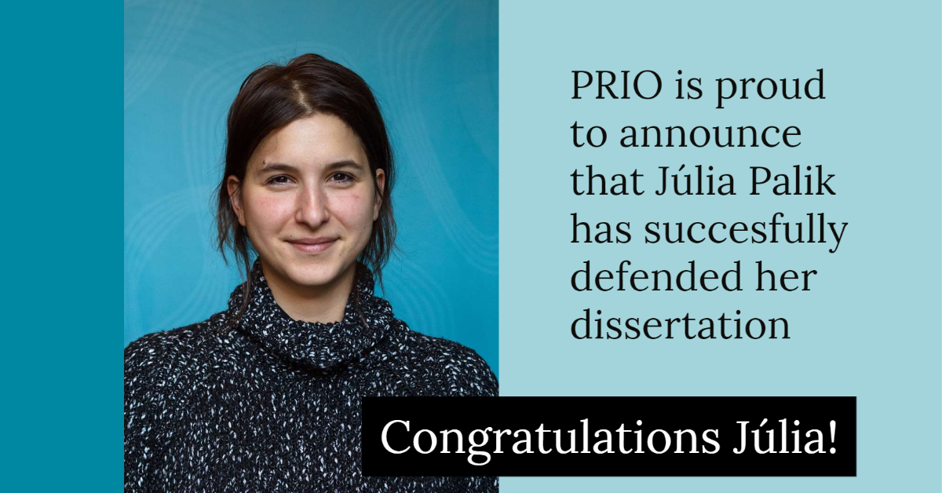 Júlia Palik successfully defended her PhD dissertation titled: Interstate Rivals' Intervention in third party civil wars: The comparative case of Saudi Arabia and Iran in Yemen (2004-2018) at the Corvinus University of Budapest.
The thesis addresses the impact of the intervention by interstate rivals on the duration of third party civil wars in the context of Iran and Saudi Arabia in Yemen.
Júlia will be awarded the doctoral title after she completes a public presentation of her thesis this fall.
Congratulations from all at PRIO!