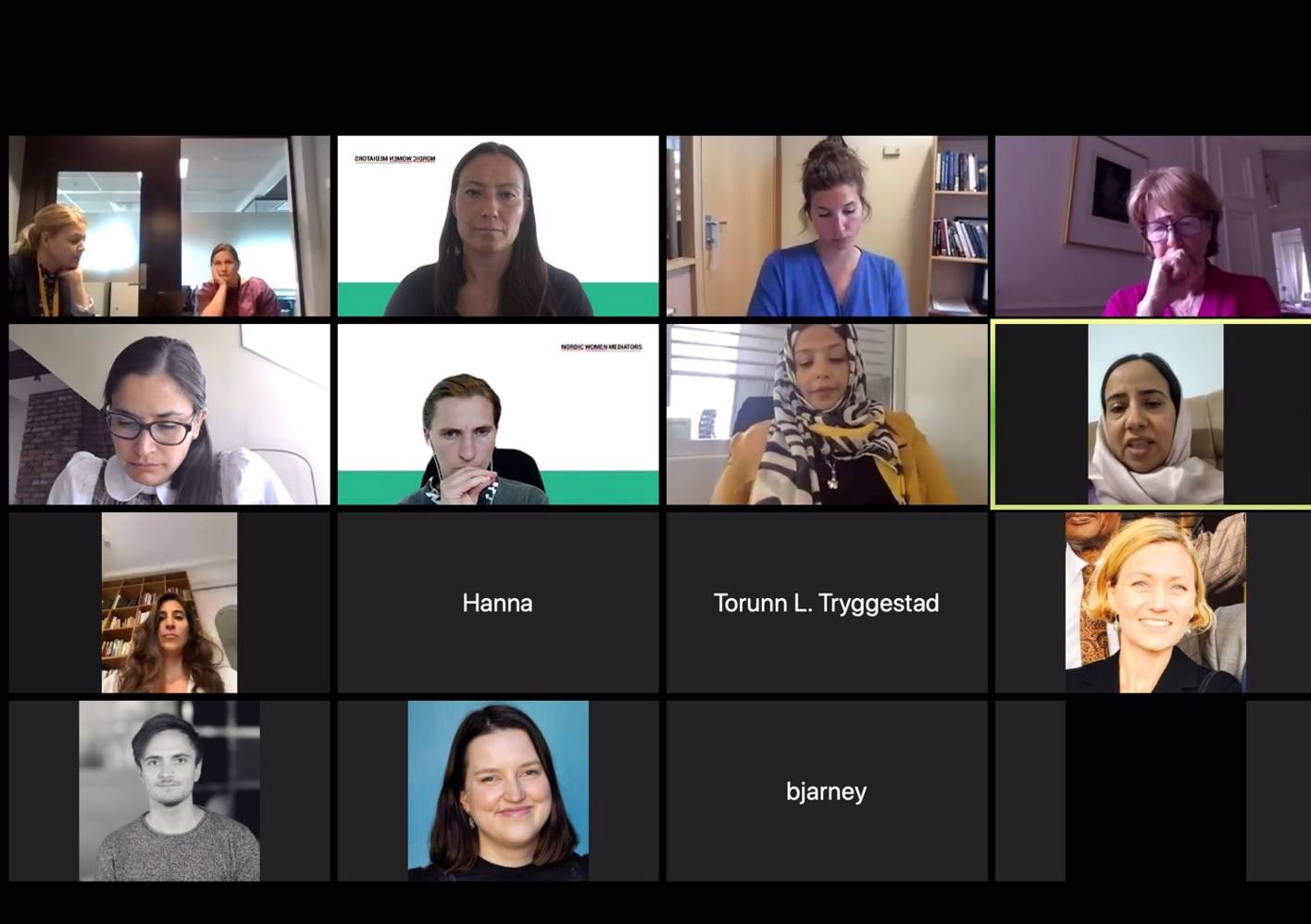 On 3-4 June 2020, the Nordic Women Mediators (NWM) Network gathered for a virtual meeting on 'Beyond the pandemic – a critical time for the meaningful inclusion of women in mediation and peace processes'. The meeting focused on how to move forward with the implementation of the Women, Peace and Security (WPS) agenda in light of the Covid-19 crisis, with the aim to identify transformative approaches to peace mediation and peacebuilding, which put women's leadership at the center.

On 4 June, closed group sessions were held, which focused on specific themes relating to WPS and Covid-19, including the role of women in mediated peace processes, and militarized and securitized responses to the Covid-19 crisis. The NWM national networks organized the group sessions, which gathered representatives from the regional women mediators' networks, civil society and academia. The PRIO GPS Centre and NOREF organised a group session on ceasefires and inclusion in Yemen. The session was moderated by Sylvia Thompson. Júlia Palik from PRIO presented her research on Yemen and took part in the discussion. 

Read the official statement from the meeting and see the open sessions here.