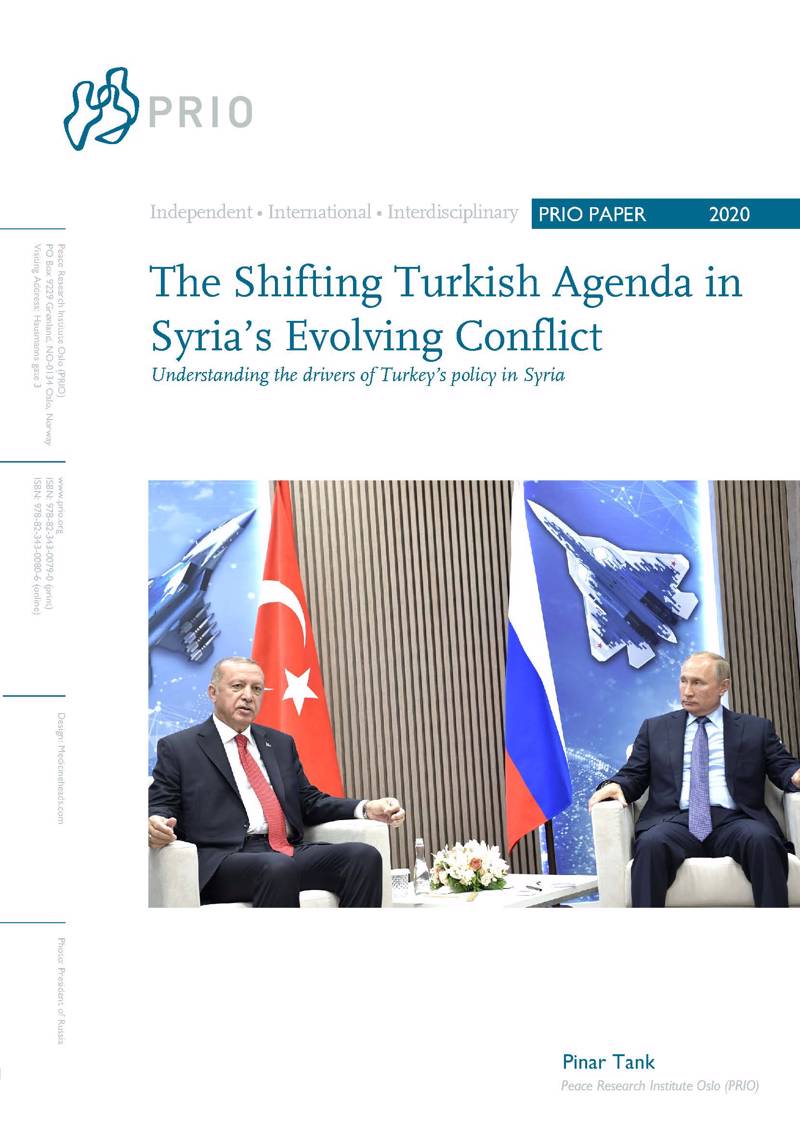 In the new PRIO Paper 'The Shifting Turkish Agenda in Syria's Evolving Conflict: Understanding the Drivers of Turkey's Policy in Syria', Pinar Tank critically examines the Turkish agenda in Syria, identifying Turkey's domestic drivers and situating the country's policies within an ever-changing regional and international context. The focus is particularly on how internal dynamics and nationalist politics are driving Turkish foreign policy in Syria. These domestic factors influence both Turkey's relationship to the West and its more recent pivot towards Russia.
The paper questions whether the Turkish-Russian relationship can be regarded as a turn away from traditional alliances such as NATO and the EU or whether it is merely a partnership of convenience based on mutual interests which is not likely to stand the test of time. Pinar Tank argues that by weakening Turkey's bonds to its historic allies, Ankara advocates for a more autonomous foreign policy, but is risking increasing isolation within the global system.
Download the PRIO Paper here.