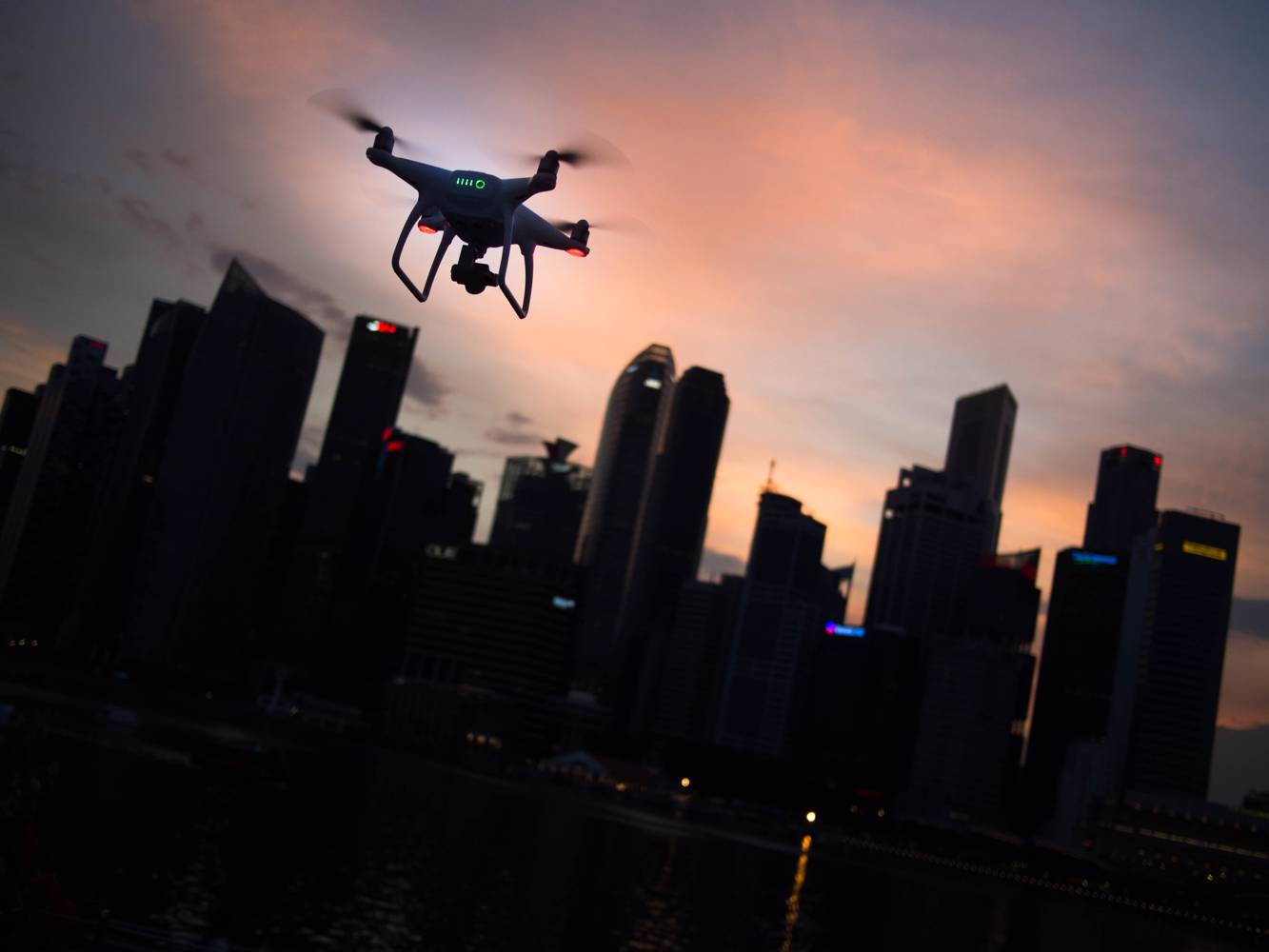 RegulAIR's main objective is to provide new research-based knowledge to Norwegian and EU regulatory bodies to assist them in ensuring the safe integration of drones into civilian airspace.
Bruno Oliveira Martins has received funding for his project RegulAIR: The integration of drones in the Norwegian and European Airspaces. He will also be joined by PRIO Doctoral Researcher Stine Bergersen, as well as PRIO Research Professor and University of Oslo Professor Kristin Bergtora Sandvik. The project's academic team also includes Chantal Lavallée (Assistant Professor of International Studies at Royal Military College Saint-Jean, in Canada) and Arthur Holland Michel (Senior Fellow at Carnegie Council for Ethics in International Affairs), as well as a PhD candidate who will develop her/his project within the project.
RegulAIR will address two essential contemporary challenges: (1) how to conceive security in the three-dimensional airspace, and (2) how to reconceptualize the new security problem-set emanating from emerging technologies. The project will be developed in close proximity with regulatory actors and end-users, including the Civil Aviation Authority in Norway (Luftfartstilsynet), UAS Norway, Oslo Police / Bomb Squad, and Avinor Air Navigation Services.
As drones evolve and proliferate, Norway and the EU face a daunting challenge: how to unlock the technology's vast potential while mitigating its significant safety and security risks. Rising to meet this challenge will require a total reconceptualization of the civilian airspace – a formidable task given the complexity of the systems involved, the high rate of technological progress, and the multiplicity of stakeholders seeking to steer its outcomes. What are the unique security considerations that will shape the process, and how will those considerations evolve as the technology advances? What are the various discursive roles of communities of knowledge and practice in shaping regulatory responses to the challenge? And what can we learn from other regulatory bodies working to resolve the same challenges elsewhere?
RegulAIR's work will lead to increased understanding of how to conceive of security in the three-dimensional airspace, drawing on theoretical insights from critical security studies and science and technology studies.
More information about this project will follow.