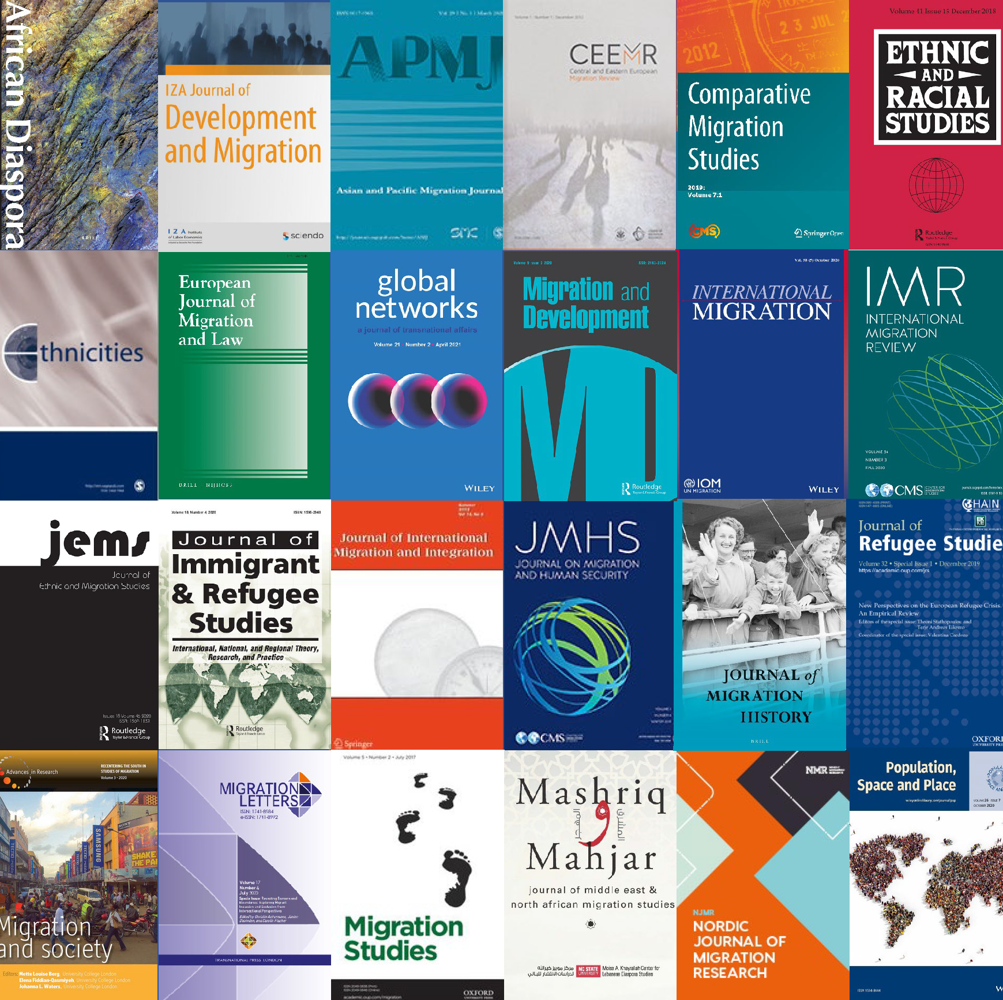 The PRIO Guide to Migration Journals is a new resource which gives authors and readers facts and perspectives on 29 peer-reviewed journals in migration research. Explore to find info on thematic profile, open access options, article length, citations and more, all in one place on the PRIO Migration Centre website.
Progress in migration research is stimulated by a rich landscape of peer-reviewed journals. Some cover the entire breadth of migration studies while others fill thematic or regional niches. The journals are essential arenas for the collective creation of knowledge that cuts across disciplines and methods.
But as a potential author, how do you navigate the journal landscape? The PRIO Guide to Migration Journals presents a systematic overview compiles factual information and builds upon our experience and familiarity with the field.
Members of the PRIO Migration Centre have published in more than half of the journals on the list and play active roles and editorial board members and reviewers.
The guide includes information about the journals' thematic orientation, open access options, citations, article length, and more. It is designed to be updated on a regular basis.
In addition to helping authors decide which journals to submit to, the guide can inspire readers in finding journals to follow and assist librarians in selecting subscriptions.
Explore the guide on the PRIO Migration Centre website and share it with others in the migration research community and beyond.