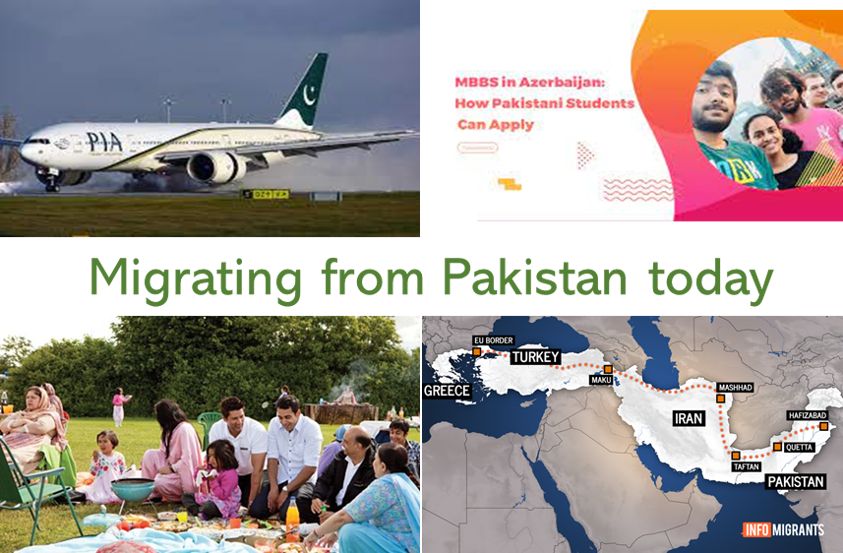 We welcome abstracts for papers for a virtual workshop, to be held in October/November 2021 (date/time to be confirmed with those participating) – on the theme of ***Migrating from Pakistan today: Interrogating the regular/irregular divide.***The workshop will be held in English, and will be closed (by invitation only). The virtual workshop will be small and focused on questions related directly to 'migrating from Pakistan today'.
 This could include a variety of different forms of migration – from different parts of the country, and across population segments – for different lengths of time.  


 We are also interested in narratives about migrating from Pakistan today, as these emerge in various different Pakistani contexts.  


 We welcome papers which engage with the question of regular/irregular status in relation to crossing borders – and how such statuses may change over time.  


 We are interested in contributions about migration from Pakistan anywhere in the world, including to the Middle East, Europe, and elsewhere.  


 We are interested in contributions which focus on the migration process, migration journey, and anything directly associated.  

We will not be including papers which focus on migrant integration in countries of destination.
Our interest in the question of regular/irregular status, departs from a recognition that over time, a migrant may encounter irregular entry – regularization, or regular entry – then irregular stay, or potentially regularization and/or deportation, and potentially new migration. We welcome contributions which focus on migration that might be categorized differently, including labour migration, student migration, family migration, and so on. We are also interested in how considerations about different statuses and categories, potentially do or do not impact migrants considerations about migrating, and/or their experiences during the migration journey.
We encourage junior/early career researchers, as well as post-graduate students including MA students and PhD students, to submit an abstract, if they would like to be considered for participation. All submissions must include a title, and an abstract (150-200 words). The abstract must address the following points:
 what is the presentation/paper about?  


 which question(s) does it address?  


 which data does it build on?  


 how is it relevant to the specific theme of 'migrating from Pakistan today'  


 and potentially, to the question of regular/irregular statuses and movement between them  

Please submit a title + abstract (150-200 words) together with name, e-mail and any institutional affiliation as 1 PDF attachment, by email to Mariam Hamid (marham@prio.org) by end of 15 August.
Confirmation of participation and a program will be circulated around the end of August.
Presentations can be based on a written paper, or work-in-progress. An extended abstract or draft paper will be shared among participants to facilitate feedback and discussion during the workshop.