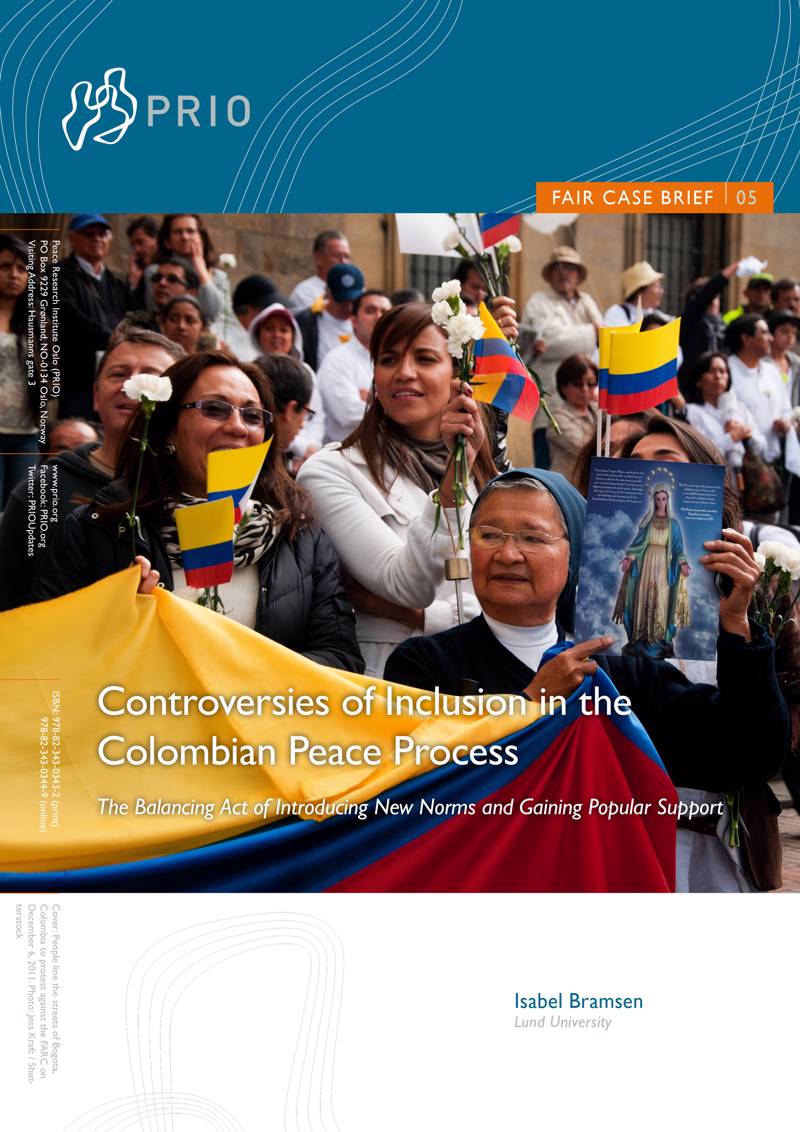 ​This new FAIR case brief by Isabel Bramsen argues that inclusion is in fact a controversial issue with several dilemmas in relation to peace processes.

It does so by taking the Colombian case as its point of departure: a peace process that has been praised worldwide for its inclusivity, especially when it comes to women, but that also exemplifies some of the controversies regarding inclusion.​
This case brief has been published as a part of the FAIR project which is the first systematic investigation of ethical problems and solutions in peace negotiations and peace mediation. The project engages with existing debates on norms in peace negotiations and explores relevant philosophical perspectives.