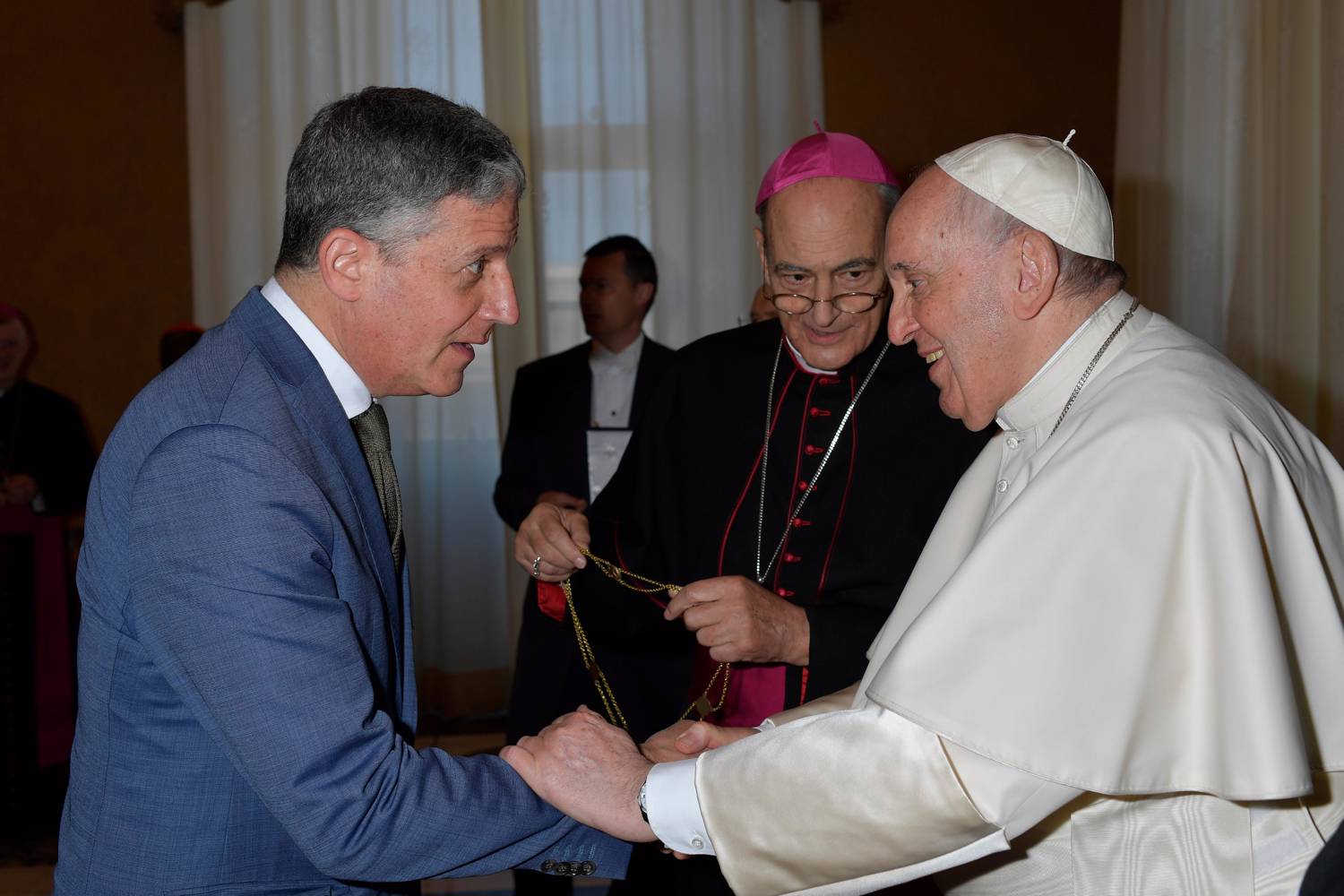 PRIO Research Professor Greg Reichberg spoke at a Vatican conference on "The Family as Relational Good".
The Vatican conference on 29 April was organized by the Pontifical Academy of Social Sciences of which Greg Reichberg is a member.
His talk "From the Nuclear Family to the Family of Nations: Exploring the Analogy" was on the same panel as that of Mario Draghi, Italian Prime Minister, who recently was appointed to the Academy.
Draghi discussed family policy and legislation in the Italian context, including initiatives undertaken by his government. After emphasizing how poverty "renders life narrower, restricts the choices we can make," he spoke of the importance of enabling young women to continue in their education and careers after giving birth to children. In response to a question about the Ukraine war, Draghi remarked that the focus today, more than ever, "needs to be on peace rhetoric rather than war rhetoric."
Recounting his conversations with Vladimir Putin just before and after the invasion began, Draghi added that in a time such as this a focus on peace rhetoric and mediation "takes an enormous amount of faith as it can easily appear a waste of time." He noted that while some say "it is a mistake for Ukraine to defend itself," in his view it is crucial that nations come to Ukraine's support "because only if Ukraine is successful in defending itself will there be peace; otherwise there will be occupation and active resistance by the Ukrainian people." He concluded that "this war appears to have been masterminded by one person and he remains the sole interlocutor." "Italy stands ready to help both sides search for a negotiated solution, if that is what they want to do."
Pope Francis enters the room
        ![Pope Francis enters the room](https://cdn.prio.org/cdn_image/ac4dc865449843f89e38c74a82f96b13.jpg?x=720&y=480&m=Scale)
        

Photo: Vatican Media
After the panel, the conference group was received by Pope Francis in the Apostolic Palace. In addition to Mario Draghi and Greg Reichberg, other conference speakers included Robert Putnam, Jeffrey D. Sachs, Niraja Gopal Jayal, and Gérard-François Dumont.