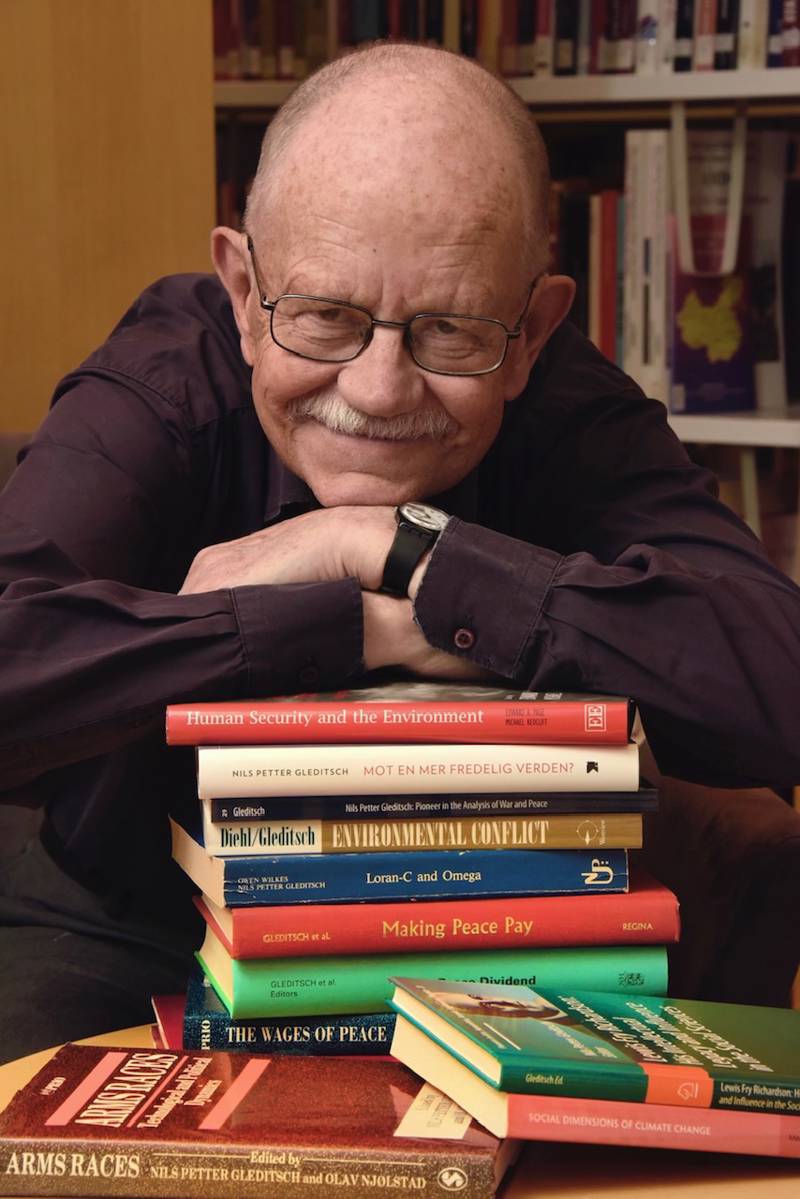 Nils Petter Gleditsch turns 80 years today. He has been an international leader in peace research and an institution builder at PRIO since 1964.
Despite his formal retirement almost a decade ago, he is still contributing extensively to the academic as well as social and cultural life at PRIO, now with a Research Professor Emeritus title. 'No one person has been more important for shaping what PRIO is today – an internationally acclaimed research environment engaging with some of the core challenges facing humanity – than Nils Petter' says PRIO Director Henrik Urdal.
Nils Petter is deeply cherished for his personal qualities as well as his undisputable academic ones by so many at PRIO and beyond – colleagues, peers and not least the many students who have benefitted from his highly dedicated, superb supervision. In his 80thyear he remains an intellectually curious and impressively productive academic, and a valued organizational adviser.
Our most heartfelt congratulations from your ever impressed and grateful PRIO colleagues, Nils Petter. Thank you for being the culture-bearer and the environment-builder. We look forward to you continuing to be "PRIO-Nils Petter" also for the years to come.