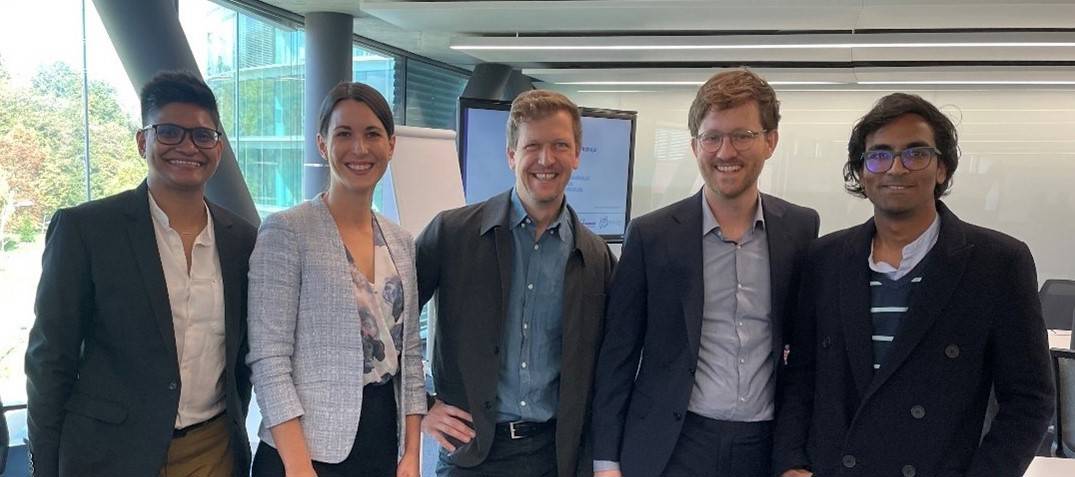 More than 40 peace practitioners, researchers and representatives from international organizations came together on 2 November 2022 in Geneva to discuss how various ethics perspectives could help in the planning, implemention, and evaluation of digital peacebuilding interventions.
The in-person workshop took place as part of Geneva Peace Week and was organized by the Kofi Annan Foundation, the Graduate Institute's Center on Conflict Development and Peacebuilding (CCDP), Peace Research Institute Oslo (PRIO), Search for Common Ground and Hashtag Generation.
The event, Towards Ethics-driven Digital Peacebuilding: How to Promote the Good Use of Technologies Beyond "Do No Harm" reflected the risks that emerge from the use of diverse technologies for conflict prevention while exploring the benefits of an ethics-driven approach to digital peacebuilding.
Digital peacebuilding initiatives work with data collection and analysis methods that can positively and negatively affect societies in conflict. Crowdsourcing, online focus groups and online campaigns can provide new opportunities for participation and empowerment. On the other hand, Big Data and AI-powered applications may lead to top-down approaches and technocratization and de-politicization of conflict prevention. Additional risks stem from malevolent actors and authoritarian regimes that may use data for surveillance and repression.
Against this backdrop, the workshop explored the possibilities of an "ethics-driven" approach to peacebuilding, in contrast to a purely "data-driven" approach with contributions from Dr. Kristoffer Lidén (PRIO) and Dr. Andreas Hirblinger (CCDP/PRIO). The discussion then zoomed in on efforts to prevent violence and foster reconciliation in the current political crisis in Sri Lanka. Senel Wanniarachchi, co-founder and director of Hashtag Generation, and Kiruthika Thurairajah, Digital Peacebuilding Specialist at Search for Common Ground Sri Lanka, shared their experiences with using social media to fight dangerous speech and misinformation in a politically charged environment.
The participant discussion highlighted the challenges of a deontological approach to minimizing risks that focuses on setting norms and standards for using digital technologies in the current geopolitical environment. This affects opportunities for regulatory approaches, for instance, to counter hate speech and misinformation on social media. However, some participants stressed the importance of building partnerships between peacebuilding organizations and the private sector to increase regulation and advance a human-centered virtue ethics approach to promoting the good use of technology in contexts characterized by political volatility.
The workshop organizers will continue collaborating on this important topic through further research and exchanges with policymakers and practitioners.