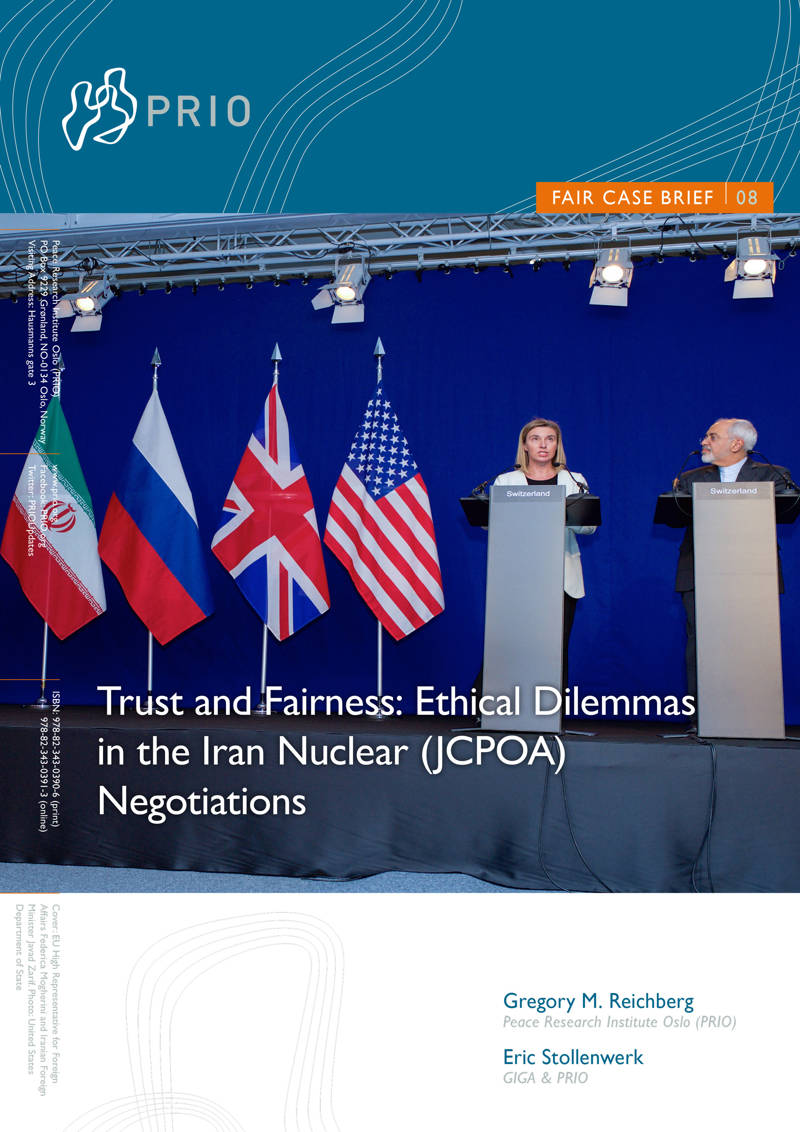 This FAIR Case Brief examines the role of threats and sanctions between the key parties and how they impacted on trust between the various sides as well as on perceptions of fairness in the negotiations.
Parties to the Joint Comprehensive Plan of Action (JCPOA), often labelled the "Iran Nuclear Deal", successfully concluded their negotiations towards an agreement on 14 July 2015, in Vienna. The road to that date was rocky and complicated. Why was that the so? How did threats and sanctions affect trust between the key negotiation parties? To what extent did (mis-)trust affect perceptions of fairness in the JCPOA negotiations? This case brief answers these questions by focusing on the 20-month period that began with the adoption of the Joint Plan of Action (JPOA) in November 2013 and concluded with the JCPOA in July 2015.
Read the FAIR Case Brief here.