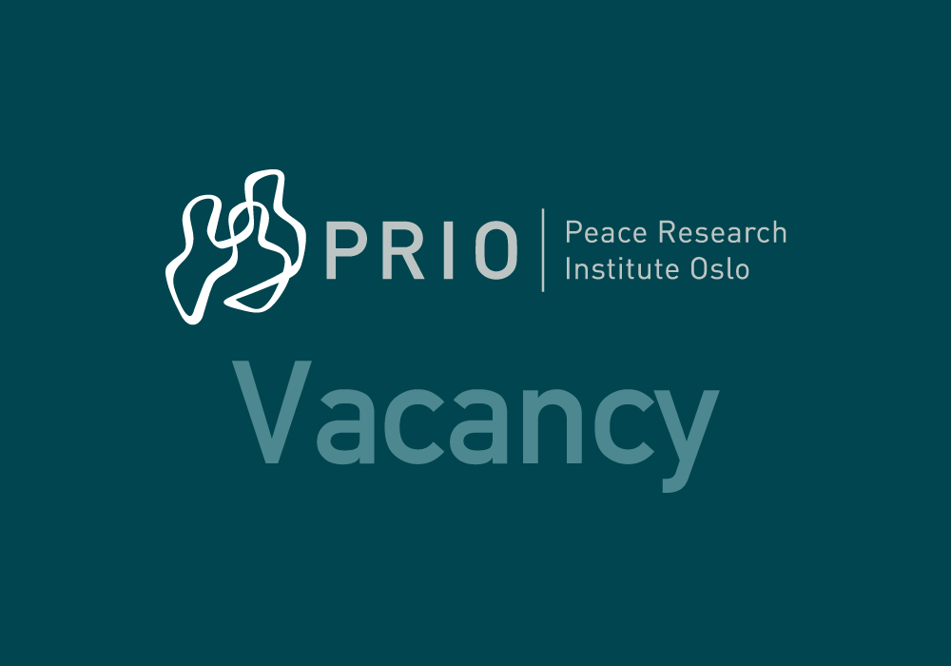 Do you want to contribute to enhancing the visibility and impact of peace research through communication? Are you interested in research communication and skilled in public outreach?
PRIO conducts research on topics that are on the top of the global political agenda. To ensure the impact of our research, it is vital that we effectively communicate our findings to a range of relevant audiences.
We currently invite applications for the permanent position of Communicator. The successful candidate will join PRIO's Communication Department, working in a team of five dynamic communication staff. You will play a key role in executing the Institute's communication strategy and engage in a range of research communication activities.
See here for the full announcement and information on how to apply.
Deadline 12 December.