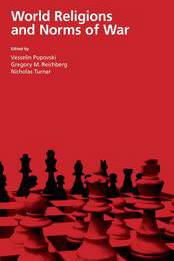 United Nations University Press is launching the book World Religions and the Norms of War. The book is based on a joint project conducted by the UNU and PRIO.
The book is edited by Vesselin Popovski, Gregory M. Reichberg (PRIO), and Nicholas Turner. Henrik Syse will take part in the panel discussing the book.
Read more about the book launch here.
The book will be launched both in New York and in Washington DC.