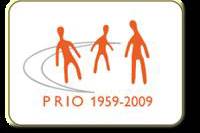 PRIO welcomes you to the launch of Gudleiv Forr's book on PRIO history. The book is titled 'Strid og fred' [Strife and Peace].
The journalist Per Olav Reinton will discuss the book with the author.
The book launch will be chaired by Kristian Berg Harpviken.
Please register with fifty@prio.no if you want to take part in this book launch seminar.
NB! This event will be conducted in Norwegian language.