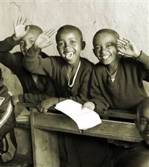 In this seminar, Cindy Horst will present a Handbook for interaction with diasporas in peacebuilding, written for practitioners. This Handbook is one of the main deliverables for the Diasporas for Peace: Case studies from the Horn of Africa (DIASPEACE) project. It focuses on both strengths and challenges of aiming for synergies, as well as describing a number of the ways in which European actors have tried to work together with diasporas.
Comments by Hans Jacob Frydenlund (MFA), followed by a panel debate with questions and comments from the audience.
Breakfast will be served.