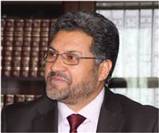 Since the fall of the Taliban regime in 2001, Afghanistan has seen a massive expansion in the access to basic education, both for girls and boys. A new generation of Afghan youth have gained access to education, fostering new competence and expectations of a future where peace and development prevail.
At the same time, challenges remain. The Ministry of Education state on their website that 42% of all school-aged children and youth do not have access to education. In many areas, girls leave education well before reaching high school levels, and there is a scarcity of competent teachers, female teachers in particular.
Afghanistan's children have grown up against a background of war, and it is important that the education system conveys ways in which to resolve conflicts peacefully. Modern forms of education exist side by side with religious training institutions (madrasas), with numerous initiatives to modernize the religious education sector. In the years ahead, the challenge is not only to safeguard the achievements that have been made over the past eleven years, but also to secure further progress.
The Minister will give a 30 min talk on the topic and there will be a Q&A afterwards.
Chair: PRIO Director Kristian Berg Harpviken.