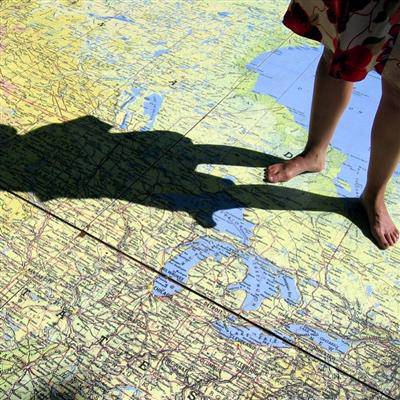 In Norway, questions of immigration have traditionally been a domestic affair. However, as an increasing number of Norwegian citizens with a migrant background are engaging g in humanitarian aid and development initiatives in their countries of origin, questions of integration are tied to those of foreign policy. How do Norwegian authorities cope with the realities of migrants' attachment to people and places beyond the Norwegian borders? How is Norwegian development policy to engage with migrants' contributions to development and peace-building initiatives in their countries of origin? These and other questions are discussed at the PRIO breakfast seminar on Friday 16 November, 08:00 – 10:00.
The seminar is in Norwegian.
Migrasjon og nye utenrikspolitiske realiteter
Institutt for fredsforskning (PRIO) inviterer til frokostseminar om «Migrasjon og nye utenrikspolitiske realiteter» fredag 16. november, med frokostservering fra kl.08.00 og paneldebatt fra 08.30 til 10.00. Innvandringsspørsmål har tradisjonelt vært et innenrikspolitisk anliggende, men så enkelt er det ikke lenger. Når norske borgere med innvandrerbakgrunn engasjerer seg i nødhjelp, utviklingsarbeid eller væpnet kamp i utlandet, møtes også integrerings- og utenrikspolitikken.
Hvordan forholder myndighetene seg til de praktiske følgene av «det nye norske vi», hvor flere av oss har tilknytning til mennesker og steder utenfor Norges grenser?
Stadig flere nordmenn med innvandrerbakgrunn ønsker å bidra til utvikling i sitt opphavsland. Hvordan skal norsk utviklingspolitikk ta hensyn til dette?
Er et sterkt engasjement i opphavslandet et tegn på dårlig integrering i Norge?
Vil nordmenn med innvandrerbakgrunn som engasjerer seg i konflikten i Syria vende hjem som ekstremister?
Seminaret er en del av Utenriksdepartementets prosjekt Refleks ̶ utenrikspolitisk ordskifte. Påmelding innen 14. november.
Du kan også lese mer om temaene som blir tatt opp på seminaret på Refleks' bloggside: «Utenrikspolitikk for et mangfoldig Norge».