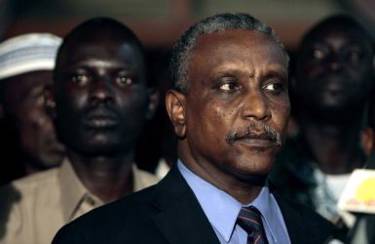 Yasir Arman, Secretary General of the Sudan People Liberation Movement - North (SPLM-N) and a spokesperson of National Revolutionary Front, will come to PRIO 8 January 2015 at 2.00 pm. He will address the political and economic challenges currently facing Sudan and elaborate on the prospects for a settlement of the ongoing civil wars.
The SPLM-N has since 2011 been fighting a civil war on two fronts in Blue Nile and Southern Kordofan. The conflict has devastated the two states; many have been internally displaced and more than 200 000 are refugees in South Sudan. Yasir Arman has over the last two years visited a series of Western countries to inform about SPLM-N's campaign against the government in Khartoum. He has also led the SPLM-N delegation to the peace talks with the Government of Sudan, which has been taking place in Addis Ababa under the auspice of the African Union and where Norway is an important facilitator. The peace talks have so far been unproductive. Yasir Arman is also a prominent member of the National Revolutionary Front which unites Sudan's opposition parties and aims to establish a 'broad political movement'.
To see the full script of Yasir Arman's presentation at PRIO, clickhere.
To see the video recording of Yasir Arman's presentation at PRIO, click here.
Main Speaker: Yasir Arman, Secretary General of the Sudan People Liberation Movement - North
Discussant: Gunnar M. Sørbø, Senior Researcher, Christian Michelsen Institute
Chair: Øystein H. Rolandsen, Senior Researcher PRIO