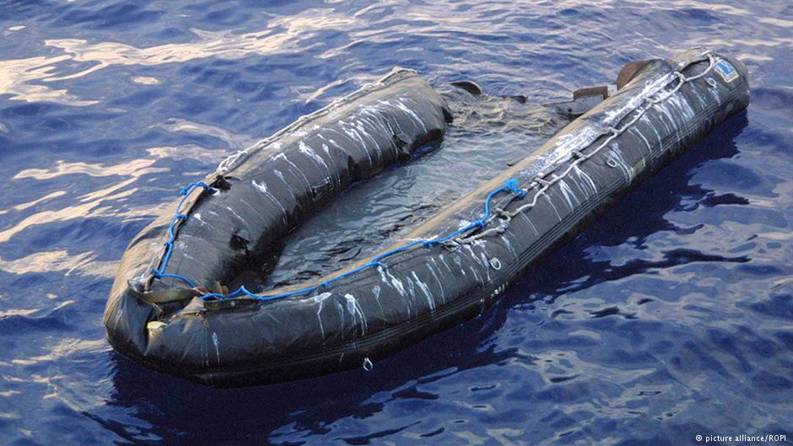 The number of migrants arriving in Europe, across the Eastern land borders or the Southern maritime borders, has been on a sharp rise over the past two years. More than 150 000 embarked on the perilous journey across the Mediterranean in 2014, a number close to three times as high as in the record year of 2011 in the aftermath of the Arab spring. 2015 appears to become a new tragic record year: 1750 migrants have lost their lives at sea since the beginning of the year, more than thirty times more than during the same period last year.
A large majority of these are fleeing armed violence and political turmoil, and have subsequently been granted asylum upon arrival in Europe. While the EU and the Southern European countries struggle with how to tackle this at the external borders, this also raises a series of broader questions regarding the underlying causes and drivers of migration. Why have we seen this sharp increase, while the numbers had begun falling after the Arab spring? As these arrivals are from the European side often seen as little else than massive flows of migrants, with presumed similar reasons for wanting to reach Europe, there is a need go beyond these perceptions to better understand the local dynamics and individual motivations for leaving. Similarly, a series of myths around the roles of "smugglers" and "facilitators" of migration are in need of clarification. Although the Southern European countries are the first affected by the arrivals, this presents Europe as a whole with a series of challenges that need to be addressed: what are Europe's legal and political responsibilities vis-à-vis these migrants and refugees? Do different forms of EU border control efforts affect the migration flows, or not? What are the appropriate policy responses to current and future challenges related to this pressure?
Program
09:00-09:30 **** Welcome and introduction
Welcome and introduction, Inger Skjelsbæk, Deputy Director of PRIO
Opening comments, State Secretary Ingvild Stub, Norwegian Ministry of Foreign Affairs
09:30-11:15 **** First session: Dynamics of migration: perspectives from Africa
Chair: Kristin B. Sandvik, Senior researcher, PRIO and Director, Norwegian Centre for Humanitarian Studies
"Contradictions, myths and misconceptions", Christopher Horwood, Coordinator, Regional Mixed Migration Secretariat, Nairobi
"Putting refugees back in the picture: Examples from the Horn of Africa", Cindy Horst, Research Professor, PRIO
"Migration desires, migration risks, and the roles of people smugglers", Jørgen Carling, Research Professor, PRIO
"Policing migration: A view from the south", Ruben Andersson, Postdoctoral research fellow, Department of International Development, LSE
11:15-11:30 **** Coffee break
11:30-12:15 **** Discussion
12:15-13:00 **** Lunch
13:00-14:30 **** Second session: EU and Norway: what legal and policy tools to respond to the increased migration flows?
Chair: Rocco Bellanova, Senior Researcher, PRIO
"Experiences of Norwegian Commercial Vessels in the Mediterranean", Line Ollestad, Consultant, Contingency Planning Secretariat, Norwegian Shipowners' Association
"Challenges of migration to Europe and possible solutions", Jo De Backer, EU policy and liaison officer, IOM Regional Office for the European Economic Area and NATO in Brussels
"We Need Another "Comprehensive Plan of Action"", Pål Nesse, Senior Adviser, Norwegian Refugee Council
"The Mediterranean: Control vs. Rights", Vigdis Vevstad, Asylum and Human Rights Adviser, Sonconsult and Associated researcher, Institute for Social Research
"EU responses: between surveillance, control and search and rescue, dilemmas and perspectives ahead", Maria Gabrielsen Jumbert, Senior researcher PRIO
14:30-14:45 **** Coffee break
14:45-15:30 **** Discussion and wrap-up
16:00 End of seminar
This seminar is organized in cooperation with the Norwegian Centre for Humanitarian Studies and the Norwegian Ministry of Foreign Affairs
Read a collection of blog posts on the topic of this seminar here.