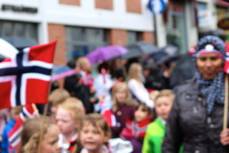 Mange innvandrere har tilknytning både til Norge og til landet der de ble født. Er det slik at sterke bånd i den ene retningen går på bekostning av båndene i den andre?
(PRIO Migration seminars are generally in English. This particular seminar is an exception.)
De to formene for tilknytning analyseres gjerne utfra begrepene integrering og transnasjonalisme. Vi har brukt data fra Statistisk sentralbyrå til å utforske sammenhengen mellom de to blant innvandrere i Norge.
Seminaret er en del av prosjektet 'Possibilities and Realities of Return Migration (PREMIG)' som er ledet av PRIO. I forbindelse med seminaret lanseres 'Tilknytningsmatrisen: integrering og transnasjonalisme' på norsk og engelsk i serien PRIO Policy Briefs. Analysen er foretatt av Jørgen Carling og Silje Vatne Pettersen.
Jørgen Carling er forsker ved PRIO og leder av prosjektet. Silje Vatne Pettersen er koordinator for innvandrerrelatert statistikk og analyser i Statistisk sentralbyrå.
Program
08:15 Frokost og kaffe
08:30 Velkommen
08:35 Innledning ved Jørgen Carling og Silje Vatne Pettersen
09:05 Kommentar ved Marta Bivand Erdal (Forsker, PRIO)
09:15 Spørsmål og diskusjon
09:45 Slutt