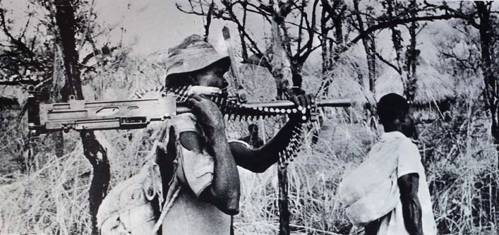 Violence is inherent in day-to-day politics across eastern Africa. Ideology and beliefs have a place in explaining motives for violence, but state leaders and organised groups employ violence also to achieve more mundane and immediate political goals. This violence takes many forms: governments use threats and coercion to control its own population; societal organisations use violence to challenge states; and communities employ violence to settle local disputes. Stronger states in the eastern African region engage in violence in neighbouring states. Inefficient and informal governance gives room for vigilante groups, militias, semi-autonomous security services and private security companies, further blurring lines between state and society.
This two-day conference, convened by the PRIO and the British Institute in East Africa, brings together regional scholars and researchers from across disciplines, as an outcome of the large research initiative "The Dynamics of State Failure and Violence," led by PRIO Senior Researcher Øystein H. Rolandsen. Experts including Dereje Feyissa, Luka Biong Deng, William Reno, Abdullahi Boru Halakhe, Øystein Rolandsen and Emmanuel Kisangiani will present current research and new analyses on violence and violent politics, on four country-specific panels on Somalia and Somaliland, Kenya, Ethiopia and South Sudan, and a regional round table.
For further details and programme click the link below.
NB: Registration is obligatory by email to nickikindersley@gmail.com no later than 21 August 2015. Please specify if you will attend the reception on 3 September.