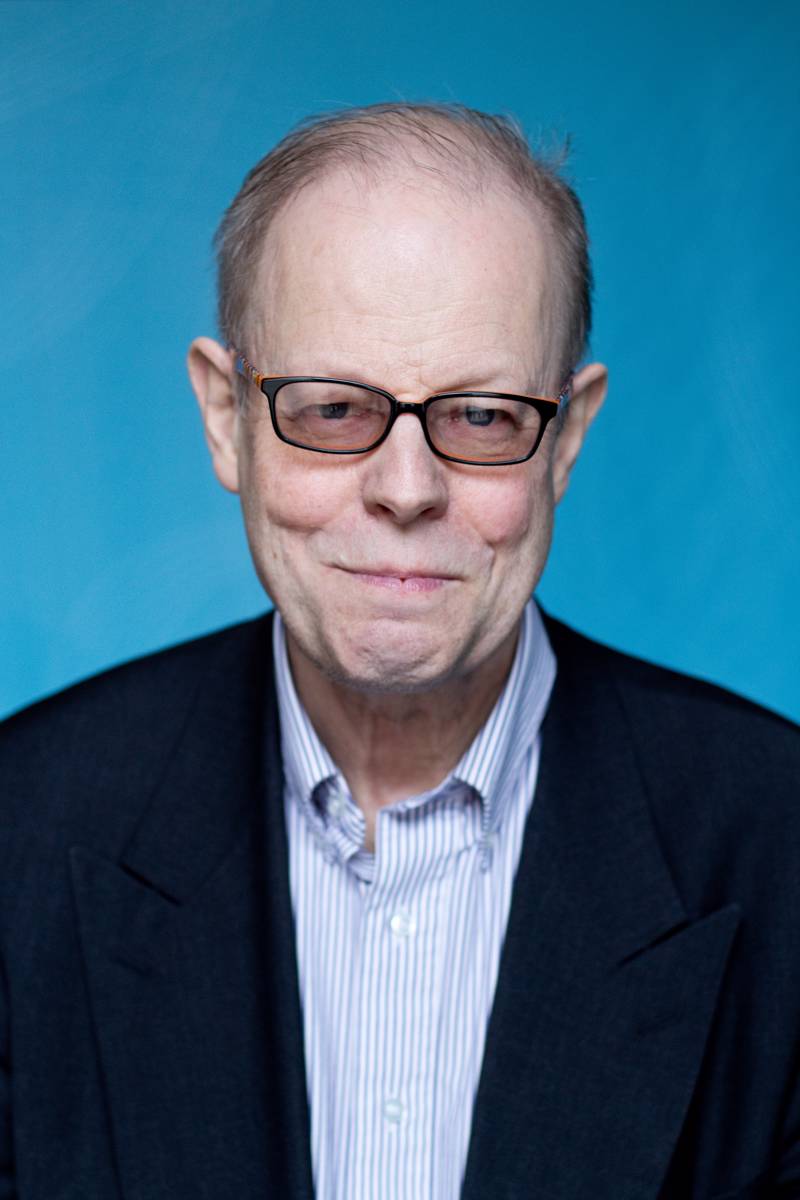 On the occassion of Ola Tunander's retiring, after 30 years of research at PRIO, we have the pleasure of inviting you to a seminar, followed by a reception at PRIO (from 17:00).
The seminar will be chaired by Åshild Kolås, Research Professor at PRIO.
Introduction (13:00:13:15)
Overcoming the East-West Divide: The Geopolitics, Sovereignty and Regions (13:15-14:00)
From President Ronald Reagan's Forward Maritime Strategy to Thorvald Stoltenberg's Barents Region, by Sverre Jervell (advisor to former Foreign Minister Stoltenberg) (15 min)
Projects on European Geopolitics, Rudolf Kjellén and the Nordic Region: a Contribution to a Theory, by Professor Iver B. Neumann (International Relations, LSE London and NUPI, Oslo) (15 min)
Comment: What We understood and What We Didn't, by Research Professor Ola Tunander (PRIO) (5 min)
Subs and PSYOPs: the World below the Surface (14:10-15:00)
Cold War Deception: Submarine Operations in Swedish Waters in the 1980s and Implications for Today, by Ambassador Mathias Mossberg (Secretary General, Swedish Submarine Inquiry) (15 min)
TheWhiskey on the Rocks: The Case of Karlskrona 1981, a few words by former Chief of Staff Karlskrona Naval Base, Commodore Karl Andersson, and by former US Secretary of Navy John Lehman, in an Arte documentary from 2015 (15 min)
Comment: How to Deceive a State, by Research Professor Ola Tunander (PRIO) (5 min)
New Wars, Geopolitics, Media and Deception (15:15-16:00)
Th eBombing of Libya, 1911 and 2011, by Prof. and journalist Anders Björnsson (Swedish historian, author and the longtime Chairman of the Swedish Humanities Association) (15 min)
Wars in Iraq and Libya: Geopolitics, PSYOPs and Propaganda, Professor Rune Ottosen (Department of Journalism and Media Studies, Oslo & Akershus University College) (15 min)
Comment: Libya and Deception, by Research Professor Ola Tunander (PRIO) (5 min)
Dual State, Security State and Securitization (16:15-17:00)
Securitization, Morgenthau and the Dual State, by Ole Wæver (Director, CRIC, Political Science, University of Copenhagen) (15 min)
Approaching the Dual State of the West – Contributions to a Theory. Deep State and Deception, by Research Professor Ola Tunander (PRIO) (15 min)
Reception - from 17:00
Detailed Biographies
Research Professor Åshild Kolås holds a PhD in Social Anthropology from 2005 and is a research professor from 2012. She is heading the PRIO Sovereignty project, which is also responsible for this seminar. She has earlier headed PRIO's Conflict Resolution and Peacebuilding Program and she has written two monographs and articles in e.g. Conflict, Security and Development and Change, Critical Studies on Terrorism, Journal of Peace Research and Strategic Analysis.
Sverre Jervell is a retired Norwegian diplomat, who was stationed in Germany and the US. In mid 1980s, Norwegian Foreign Minister Knut Frydenlund sent him to Henry Kissinger's institute, Center for International Affairs (Harvard University) to find out what the Americans didn't tell Norway about the US strategy for the north (the US Maritime Strategy). Jervell was responsible for Policy Planning at the Ministry and played a significant role for the talks between Norway and Russia in the early 1990s (the Barents Region initiative) as a close advisor to Foreign Minister Thorvald Stoltenberg. He has been working with Stoltenberg with his recent study on the Nordic Region.
Professor Iver Neumann is a Research Professor at the Norwegian Institute of International Affairs (NUPI) and the Montague Burton Professor of International Relations at London School of Economics. He specializes in social theory, historical international relations and the study of Russian and Norwegian Foreign Policy and diplomacy. He has written a number of books, been the editor of the NUPI journal Internasjonal Politikk and been the Research Director at NUPI. He was also a member of the Nordic Summer University "European Study Group" from mid 1980s together with Sverre Jervell and Ola Tunander and with Anders Björnsson, Ole Wæver and with later Defense and Foreign Minister Espen Barth Eide.
Research Professor Ola Tunander wrote his doctoral thesis in the 1980s on the US Maritime Strategy and geopolitics of northern Europe. He received a research position at PRIO 1987 and became senior researcher in 1989. He has been author and referee for major British and US journals and written a number of books on geopolitics and US strategy, on European security and identity, the Barents Region, on the Libya War and on submarine operations and PSYOPs as instruments to control European politics. He has also written on terrorism, dual state and historical theory. He was heading PRIO's program for Foreign and Security Policy and he received his Research Professor position in 2000.
Ambassador Mathias Mossberg is a retired Swedish diplomat, who has been stationed in London and Moscow, was responsible for Soviet Affairs in the Ministry and served as the advisor to Foreign Minister Sten Andersson, when initiating the Middle East "peace process" (that became the Oslo back-channel). Mossberg also served as Assistant Under-Secretary for Africa and the Middle East and as Director of the Policy Planning at the Ministry from 1996-2000. He was Vice President for the East-West Institute in New York responsible for the Global Security Program, and he was the Secretary General for the Swedish Security Policy Inquiry (2002) and for the official Submarine Inquiry in 2001, where Tunander participated as a Civilian Expert.
Commodore Karl Andersson was Chief of Staff and acting Commander for Sweden's Naval Base South in Karlskrona in the early 1980s. He couldn't come to this seminar for medical reasons. We will show a short interview with him on a French-German Arte documentary. We will also show some words from the same documentary with US former Secretary of Navy John Lehman, who brings up the US Deception Committee, which played an important role for the Swedish operations. Ola Tunander will present their analysis of the submarine events in the 1980s.
Professor Anders Björnsson is a Swedish historian with 25 years as a journalist and editor at Swedish Radio, Svenska Dagbladet and Baltic World. He is the author of many books on Swedish history. He initiated the Swedish Institute of Contemporary History. For 15 years, he was the Chairman of the Swedish Humanities Association, and he participated in the Nordic European Study Group from 1986. He replaces former Director of PRIO and NUPI, Sverre Lodgaard, whose flight from Riyadh did not make it possible for him to reach this seminar.
Professor Rune Ottosen became a journalist in 1973, was at PRIO in late 1980s and early 1990s, and became a professor in journalism at Oslo University College in 1999. He has written several books about war journalism and about the deception behind the recent wars in the Middle East. He has been a Chairman of the Norwegian Association for Press and Media History and Chairman of the Norwegian Non-fiction Authors and Translators Association. He also participated at the Nordic European Study Group seminars.
Professor Ole Wæver is a Director for the Center for Resolution of International Conflicts (CRIC) in Copenhagen, former Director of the Centre for Advanced Security Theory and initiator of the Copenhagen School of International Relations, where he developed the securitization theory. The Open University Channel presents Ole Wæver (together with Samuel Huntington, John Mearsheimer, Andrew Moravscik and Iver Neumann) as the leading theorist on International Relations in the world and a similar conclusion is found in the US TRIP Survey. Together with Tunander, Wæver started the Nordic European Study Group in 1985. He was at the Copenhagen Peace Research Institute (COPRI) until 1999, when he became a teacher and professor at the Copenhagen University.