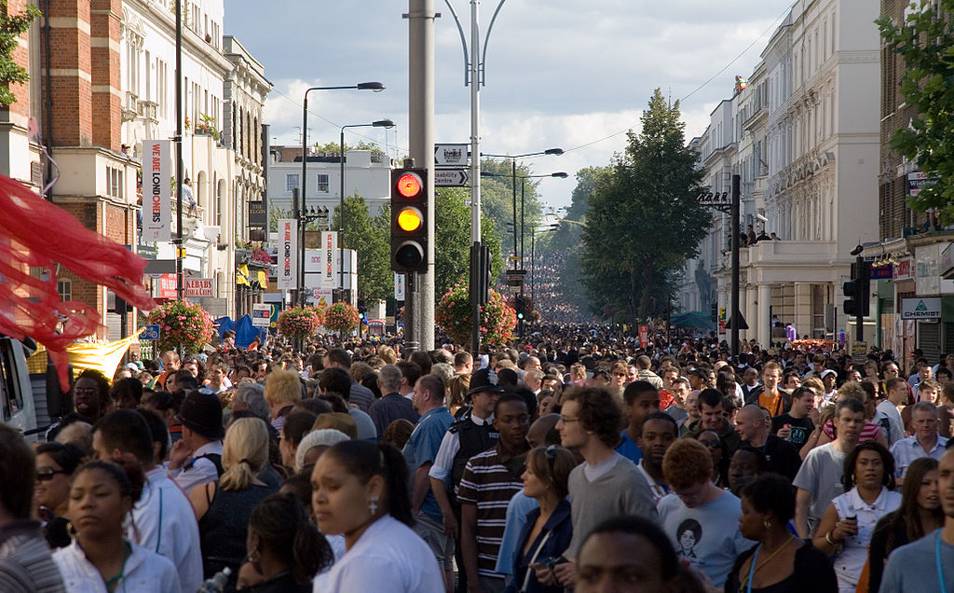 In Norwegian public debate pluralism and multiculturalism are increasingly seen as a problem and a threat to peaceful societies, often with 'alarmist' references to worrying developments in Oslo when it comes to social, economic and cultural divides.
Please follow this link for registration to this event (and other events during Oslo Urban Peace Week).
This seminar aims to turn this discourse upside-down and discuss how diversity contributes positively to social and political life. And not least, what role various cultural expressions can play in breaking down barriers between groups of people.
Welcome by: Torunn L. Tryggestad, Deputy Director, PRIO & Director of the PRIO Centre on Gender, Peace and Security
Chair: Jacob Høigilt, Senior Researcher at PRIO & Co-director of the PRIO Centre on Culture and Violent Conflict
Speakers:
Artur Wilczynski, Canadian ambassador to Norway
Josef Tzegai Yohannes, the creator of comic book Urban Legend
Cindy Horst, Research Professor, PRIO.
Bios
Jacob Høigilt is senior researcher at PRIO and co-director of the PRIO Centre on Culture and Violent Conflict. His overarching research interest is the relations between language, ideology and politics in the Arab world, and geographically, his research focuses on Egypt, Lebanon, the occupied Palestinian territories and Tunisia. His current projects include media and polarization in the Arab world; the politics of humanitarianism in the occupied Palestinian territories; and popular culture and conflict in the Middle East and North Africa. Previously, he has worked extensively on Islamist mass movements in the Arab world. His most recent publications include "Egyptian Comics and the Challenge to Patriarchal Authoritarianism" (International Journal of Middle East Studies, 2017) and The Politics of Written Language in the Arab World (Brill, 2017), co-edited with Gunvor Mejdell.
Torunn L. Tryggestad is Deputy Director at PRIO and Director of the PRIO Centre on Gender, Peace and Security. She holds a PhD in Political Science (University of Oslo) on the topic "International Norms and Political Change: 'Women, Peace and Security' and the UN Security Agenda". She has a particular interest in the UN and the gendered dimensions of conflict resolution, conflict management and peacebuilding. She has extensive experience from teaching, training, and providing policy advice to Norwegian ministries, the Norwegian Armed Forces and the justice sector. In recent years she has also been centrally involved in conducting the High-Level Seminars on Gender and Inclusive Mediation Processes, in cooperation with the UN Department of Political Affairs and the Crisis Management Initiative (CMI). Before joining PRIO in 2006, she was a researcher and project leader at the Norwegian Institute of International Affairs (NUPI) working on UN peacekeeping and peacekeeping capacity building in Africa. She has also spent a year as an advisor with the UN Section at the Norwegian Ministry of Foreign Affairs (2003) and was one of the principal authors of the Norwegian Government's first National Action Plan on the Implementation of UN Security Council Resolution 1325 on Women, Peace and Security (2006). Tryggestad is a member of the UN Secretary General's fourth UN Peacebuilding Advisory Group for the period 2015-2017. In 2016 she was appointed Core Group member of the NATO Civil Society Advisory Panel (CSAP) on Women, Peace and Security for the period 2016-2017.
Artur Wilczynski was named Ambassador to Norway on September 26th 2014 and presented credentials to King Harald V on December 11, 2014. Artur is also Head of Delegation to the International Holocaust Remembrance Alliance. Since his arrival in Norway, he has focused much of his work on the promotion of diversity and inclusion. Engagement with Indigenous peoples, refugee and minority communities, LGBT leaders and other community groups has been an important priority for the Ambassador. Growing the economic relationship through supporting innovation, research and entrepreneurship has also been a key objective.
Prior to becoming Ambassador Artur was the Director General of the International Security and Intelligence Bureau at the Department of Foreign Affairs and Director General for International Relations and Border Policy at Public Safety Canada. He also served as the Director of International Relations working on culture, human rights and sport at the Department of Canadian Heritage.
Josef Tzegai Yohannes, a native of Eritrea, was born in Copenhagen, Denmark but moved to Oslo, Norway with his family at the age of 9. From an early age, he experienced bullying, poverty, racism, and fear, yet, he participated in charity events, and always had a hope for a better future. As he grew older, he decided to study human rights and political science with the goal of earning a political position that would allow him to take on social issues of the underprivileged.
While studying Political Science and Human Rights at the University of Oslo, Yohannes was selected to attend a United Nations Conference for students sponsored by Harvard University. He attended the conference 3 years in a row (in Hague, Netherlands, Taipei, Taiwan and New York, USA). In 2010, while visiting Botswana, South Africa, and several other countries, Yohannes got the idea to combine his creativity and passion for social service to create a new comic book superhero called The Urban Legend. Three months later, he had the epiphany to create a superhero that would change the world. The Urban Legend would be the first global black superhero, inspiring kids from all over the world, especially Africa. He wanted his character to be the most human superhero ever and gave him a job as a teacher. The Urban Legend is a superhero who fights against evil and oppression, and gives the poor, the forgotten, and those who can't stand up for themselves a voice.
The Urban Legend is available in 11 different languages and is part of the school curriculum in Norway, Eritrea, South Africa, Kenya and Brazil.
Yohannes is also working on a documentary on Malcolm X, and is writing his first book, which will be out next year.
Cindy Horst is Research Professor in Migration and Refugee Studies at the Peace Research Institute Oslo (PRIO). Her current research interests include: mobility in conflict; diaspora; humanitarianism; refugee protection; transnational civic engagement; and theorizing on societal transformation. She is particularly interested in methodological innovations that allow for critical and ethically conscious research engagement, through shared anthropology and multi-sited ethnography. Cindy is the author of Transnational Nomads: How Somalis cope with refugee life in the Dadaab camps of Kenya (Berghahn 2006). Her most recent publications include 'Governing mobility through humanitarianism in South-central Somalia' (Development and Change 2016) with Anab Nur, 'Migrants as agents of development: European diaspora engagement discourse and the essentialisation of diaspora roots'. (Ethnicities 2015) with Giulia Sinatti and 'Flight and Exile. Uncertainty in the Context of Conflict-induced displacement (Social Analysis 2015) with Katarzyna Grabska.