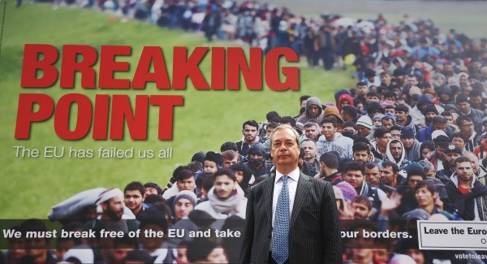 Nationalism and the political salience of national identities are on the rise in contemporary Europe and beyond. This rise is often associated with populist movements. These include populist political parties, several in position across Europe today, whose politics are characterized by isolationism and anti-immigration stances, and right-wing populist groups, characterized by xenophobia, sometimes overt racism and anti-Semitism. Meanwhile, mobilizations of the idea of "nation" need not only be analysed as causally connected with populism, but also with the way the nation is (re)produced and enacted in people's everyday lives. In fact, there is a critical need to engage with the national from contrasting vantage points, in order to unravel the roles which the nation as a shared fate community continues to play in today's globalised world.
During this breakfast seminar, we will hone in on nationalism, populism and the everyday nation in Europe today. Our panelists will draw on examples from France, the UK, the case of Basque nationalism, Norway, and the broader European context, to discuss the interplay of nationalism, populism and the everyday nation.
A key question to be discussed is the way in which current mobilizations of nationalism and populism in European politics connect (and disconnect) with ongoing processes of national reproduction in the realms of everyday life.
Reflective of the emphasis in the NATION projecton implications of increasing ethnic and religious diversity for national identity, the discussion will be attentive to how nationhood in contemporary Europe is being shaped, affirmed and changed, foregrounding the roles of what is often assumed to be troublesome migration-related diversity. The seminar will discuss questions of the national beyond prevailing polarized and polarizing debates, through bringing perspectives on lived experiences of the everyday nation back into the conversation.
Programme
08.15 Coffee/tea and light breakfast served
08.30 Welcome and opening (Marta Bivand Erdal, Peace Research Institute Oslo)
08.40 Opening remarks by panelists: Thomas Lacroix(Université Poitiers), Micheal Collyer(University of Sussex), Åshild Kolås(Peace Research Institute Oslo), Katrine Fangen(University of Oslo), Rojan Tordhol Ezzati(Peace Research Institute Oslo) and Marco Antonsich(Loughborough University).
09.15 Discussion among the panelists and with the audience.
10.00 End of seminar