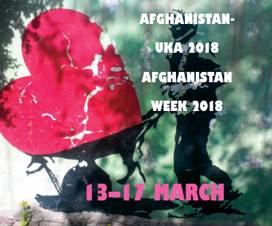 Since 2001, Afghan gender relations and women's rights have been a topic of great political interest, both in Afghanistan and abroad. In these discussions, however, gender has come to be equated with women's experiences, with little attention paid to men and masculinities. Only very recently have there been systematic attempts to look at men's gender experiences - and how ideals of manhood affect Afghan men – and women.
This breakfast seminar will present preliminary findings from a research project on changing ideals and practices of marriage and masculinity in Afghanistan, 'New Afghan Men? Masculinities, Marriage and Sexual Politics in Contemporary Afghanistan', funded by the Research Council of Norway and co-directed by Aziz Hakimi (Peace Training and Research Organisation) and Torunn Wimpelmann (Chr Michelsen Institute).
Against a backdrop of rapid social changes in Afghanistan; urbanization, the arrival of mobile phones and social media and new educational and work opportunities, the research is exploring whether and how ideals of manhood and masculinity is changing amongst Afghans, especially in relation to marriage.
To what extent do Afghan men in their twenties and thirties hold different ideas or expectations of male-female relationships, marriage and family life than their fathers and grandfathers?
What challenges- political, social, economic and legal- do men face when seeking to change what it means to be a 'modern' man and a husband in today's Afghanistan?
What sources of inspiration, religious, cultural, local or foreign, do Afghan men draw upon in making sense of their lives as men, husbands and fathers?
Following an introduction from the project directors, we invite the panel members to reflect upon these questions based on their own observations in contemporary Afghanistan. In this section, we also aim to put developments in Afghanistan into conversation with the experiences of Afghans living in Norway.
What are some of the prevailing ideals of marriage and manhood amongst younger Afghans in Norway?
What are their expectations and experiences of relationships and married life and
what do notions of gender equality and women's rights mean to them?
Speakers
Aziz Hakimi, Senior Researcher, Peace Research and Training Organisation, Kabul
Torunn Wimpelmann, Senior Researcher, Chr Michelsen Institute, Bergen
Zahir Athari, activist and MA student, University of Oslo
Chair: Mari Norbakk, PhD Candidate, University of Bergen
The Afghanistan Week 2018 is a series of events related to Afghanistan, which is a collaboration between the Norwegian Afghanistan Committee (NAC), the Chr. Michelsen Institute (CMI) and the Peace Research Institute Oslo (PRIO).