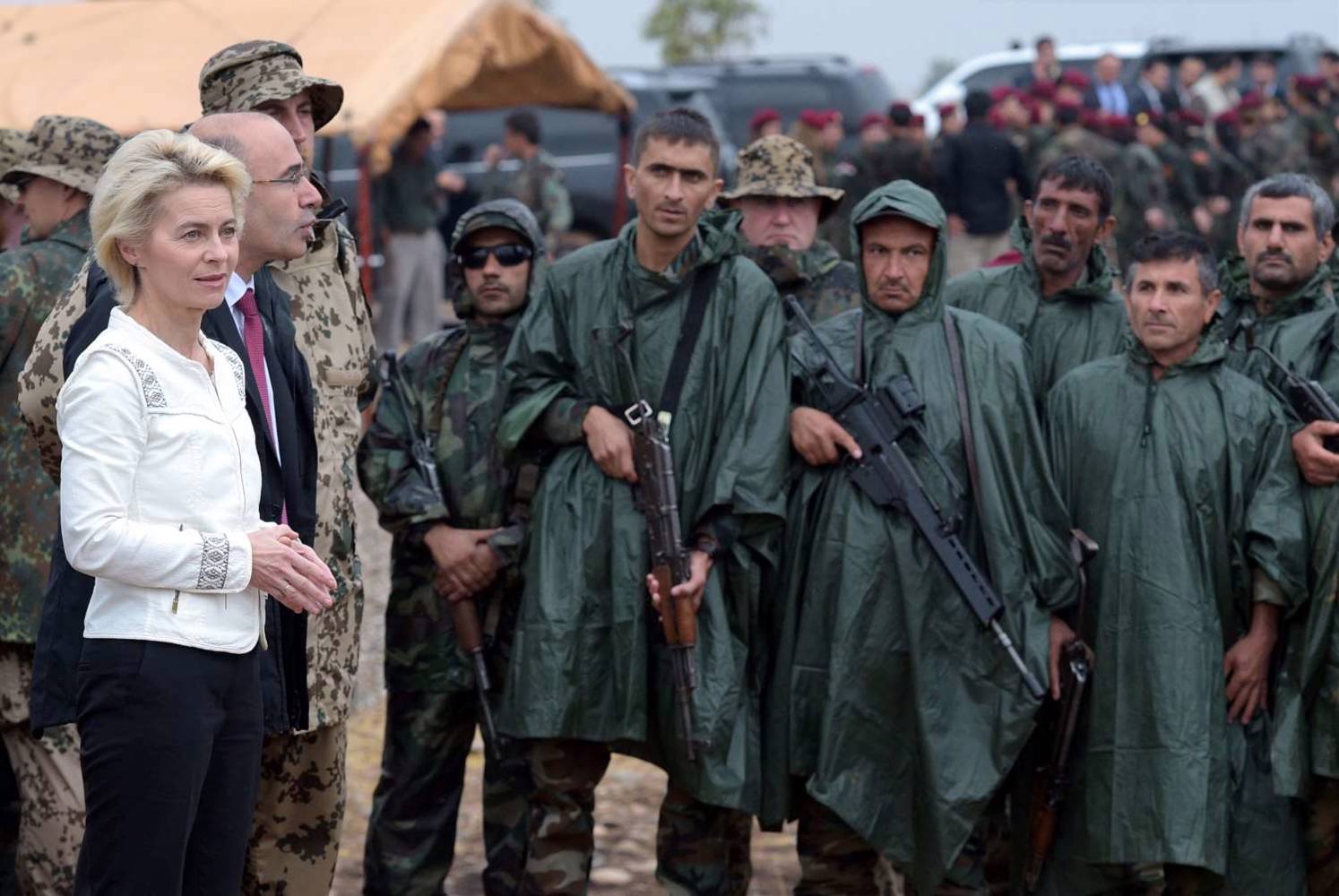 NATO countries have shifted much of their military focus toward combatting security threats while also promoting stabilisation in countries and regions like Afghanistan, Iraq, Syria and the Sahel. Following suit, Norway's military engagements abroad increasingly centre on capacity building and security assistance programmes.
What are the impacts of these programs though, and are they effective? Assessments of military capacity building are mostly focused on the US and UK. Less is known about the effectiveness of contributions from small European states like Norway and there is little public debate about this issue. Evaluations indicate that immediate results can be achieved at the tactical level, but long-term strategic impact has yet to be sufficiently investigated.
In this seminar, scholars from Norway and abroad will present new research into military capacity building and discuss Norway's role as a contributor to such programmes. Key questions for the discussion are: What kind of security problems can capacity building solve? How should Norway use this foreign policy tool?
Program
Opening: Henrik Urdal: Director, Peace Research Institute Oslo (PRIO)
Participants
Michael Miklaucic: Senior Fellow and Editor of PRISM, the Journal of Complex Operations, at National Defense University in Washington, D.C. Miklaucic is the author and editor of several articles and books, including Monopoly of Force: the Nexus of DDR and SSR and the recently published Effective, Legitimate, Secure: Insights for Defense Institution Building.
Ruth Hanau Santini: Assistant Professor in Politics and International Relations at the Università Orientale in Naples, Italy. She is also an associate fellow at the Middle East, Central Asia and Caucasus Institute at the university of St. Andrews, Scotland. She recently published "Security Assistance in a Post-interventionist Era: The Impact on Limited Statehood in Lebanon and Tunisia" (with Simone Tholens) and the book Limited Statehood in post-revolutionary Tunisia. Citizenship, economy and security.
Emily Knowles: Director, Remote Warfare Programme, Oxford Research Group. Knowles writes and speaks regularly on changes in military engagement. She studies the changing role of Britain's special forces; security force assistance; the use of partner forces in combat; and the military, legal, and political implications of light-footprint remote warfare.
Kristian Berg Harpviken: Research Professor at the Peace Research Institute Oslo (PRIO). Harpviken is author of Social Networks and Migration in Afghanistan and A Rock Between Hard Places: Afghanistan as an Arena for Regional Insecurity (with Shahrbanou Tadjbakhsh).
Chair: Øystein H. Rolandsen: Senior Researcher, Peace Research Institute Oslo. Rolandsen is the leader of two projects investigating military capacity building: SFAssist and The Impact of Military Aid on Conflict Resolution, Prevention and Stability in the Sahel and Horn of Africa.
This event is organised with funding from the Section for Peace and Reconciliation, Norwegian Ministry of Foreign Affairs and the NORGLOBAL2 programme at the Research Council of Norway.