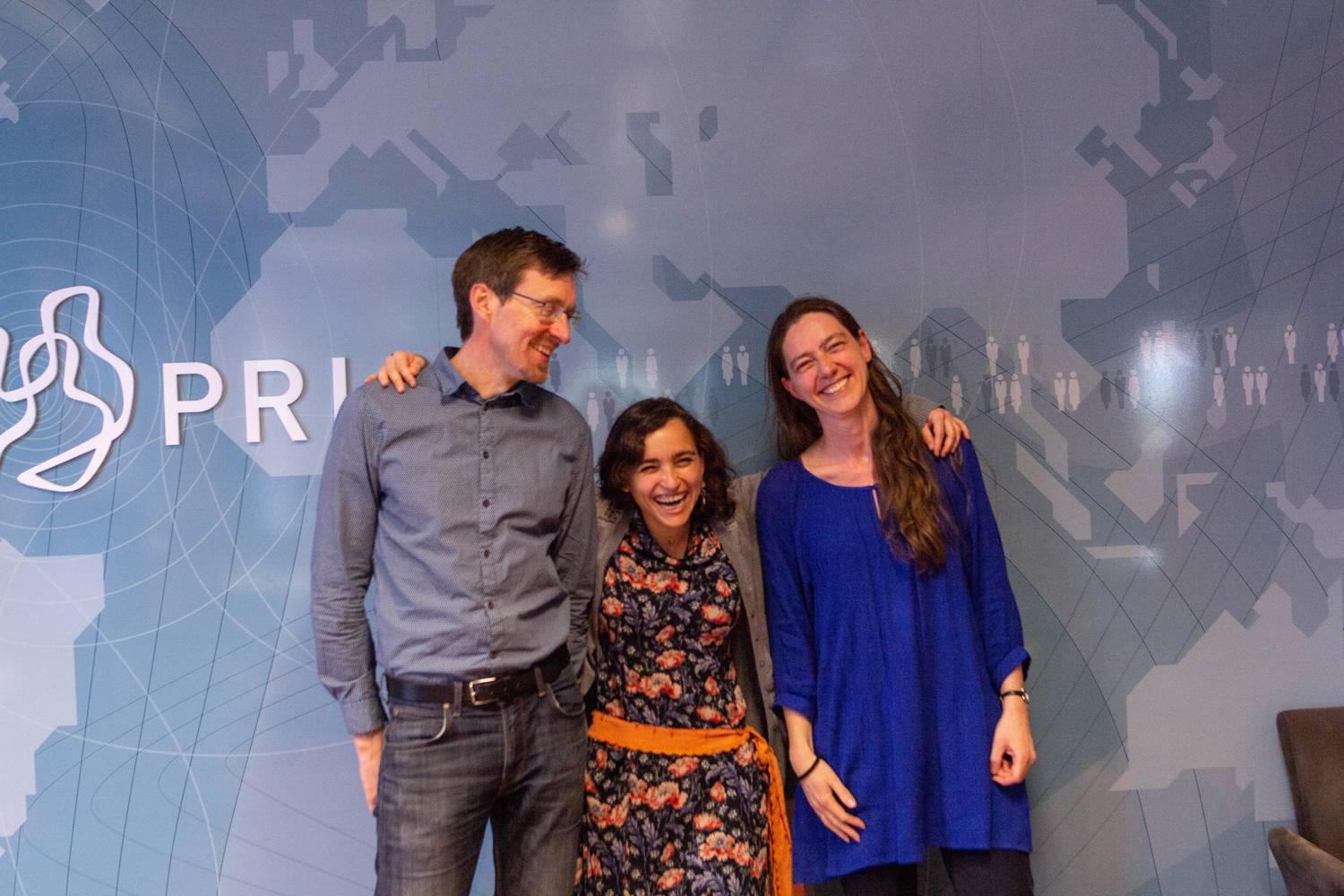 How is conflict understood, organized and mediated through different art forms? How does conflict affect cultural production and discourses of war and conflict? How may cultural expressions prevent, mitigate and end violent conflict? And what inspirations and responsibilities do artists have in these processes?
PRIO Centre on Culture and Violent Conflict invites you to a conversation with Diala Brisly and Kjetil Selvik, who will reflect on such questions. Cindy Horst will moderate the conversation.
Diala Brisly is a Syrian artist. Her career began as a cartoonist and gradually expanded into other art forms, including animation, painting, conceptual art, illustration, comic books and murals. At the outset of the Syrian conflict in 2011, Diala participated artistically in social campaigns and projects focused on social justice, freedom, and human rights. Her artwork on the Adra Women's Prison hunger strike campaign helped secure the release of 23 prisoners. Currently, Diala's work focuses on drawing attention to the educational situation of Syrian kids, and refugees in general. Since 2014, she has painted murals and initiated art workshops with Syrian children in refugee camps. She also works on several projects related to refugee camp sanitation and women's empowerment.
Kjetil Selvik is a Senior Researcher at the Norwegian Institute of International Affairs (NUPI). He holds a PhD in political science from Sciences Po in Paris and specializes in comparative politics in the Middle East. He is currently working on the project Societal Transformation in Conflict Contexts, which studies the small but often heroic everyday acts of common people who attempt to challenge dehumanizing trends of exclusion and abuse in violent conflict and civil war in Syria, Somalia and Myanmar. He also leads a research project on Journalism in Struggles for Democracy: Media and Polarization in the Middle East.
Cindy Horst is a Research Director and Research Professor in Migration and Refugee Studies at the Peace Research Institute Oslo (PRIO). Her research focuses on the migration-development nexus, including diaspora engagement with regions of origin and the transnational activities of refugees. She also researches how individuals can challenge the status quo and effect societal change in post-conflict settings.
This event is part of the Art, Peace and Conflict: Conversations with Artists seminar series organized by the PRIO Centre on Culture and Violent Conflict. Conflict is constructed, understood, justified, organized and mediated through culture. In order to defuse and prevent conflicts, we need to understand how people imbue them with meaning. The seminar series aims to explore the role of art in this meaning-making process at different phases of conflict and war. The seminars consist of conversations between artists and academics, as well as the artists presenting from their work.