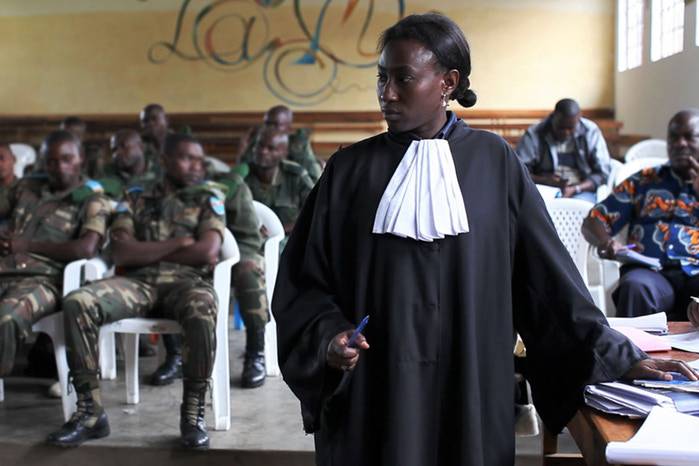 THIS EVENT IS UNFORTUNATELY CANCELLED, DUE TO THE UNCERTAIN SITUATION WITH THE COVID-19 VIRUS.
The PRIO GPS Centre and the Centre for Gender Research (STK) invite you to a screening of the documentary The Prosecutors (2018).
The Prosecutors is a feature length documentary that tells the story of three dedicated lawyers who fight to ensure that sexual violence in conflict is not met with impunity. Filmed over five years on three continents, it takes viewers from the Democratic Republic of Congo to Bosnia and Herzegovina to Colombia on the long journey towards justice.
The filmscreening will be followed by a panel discussion featuring director Leslie Thomas, Mads Harlem and Inger Skjelsbæk.
Program: TBA.
There will be served pizza at this event.