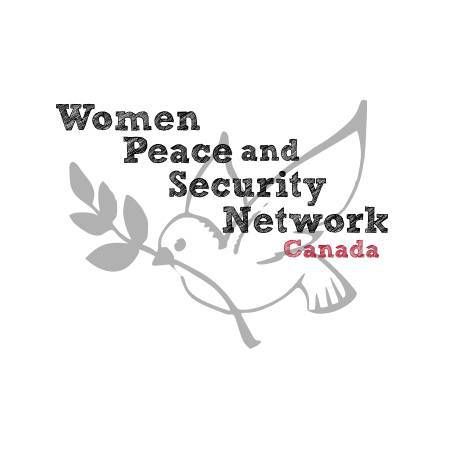 SEMINAR CANCELLED! PLEASE NOTE THAT THIS BREAKFAST SEMINAR 'THE WOMEN, PEACE AND SECURITY AGENDA FROM A CIVIL SOCIETY PERSPECTIVE: THE CASES OF CANADA AND NORWAY' ON MARCH 3rd HAS BEEN CANCELLED. WE APOLOGISE FOR ANY INVONVENIENCE CAUSED.
Women's civil society organisations played a crucial role in putting Women, Peace and Security (WPS) on the agenda of the United Nations Security Council leading up to the adoption of the landmark resolution 1325 in 2000. Resolution 1325 was the outcome of intense lobbying by international civil society and women's organisations 'from below', diplomacy by individuals within the UN system 'from above', and a small group of UN member states, including Canada and Norway. Since the adoption of resolution 1325, civil society organisations have continued to play a vital role in shaping the WPS agenda and pushing it forward.
As resolution 1325 approaches its 20th anniversary, this seminar asks: how do women's civil society organisations and governments interact, differ and cooperate on the WPS agenda today? What are the challenges and opportunities facing civil society organisations when cooperating with states on international normative issues such as the WPS agenda?
Beth Woroniuk is the coordinator of Women, Peace and Security Network-Canada, a network of over 70 Canadian organisations and individuals committed to addressing issues of WPS. The network is committed to promoting and monitoring the efforts of the Government of Canada to implement and support the UN Security Council's resolutions on WPS. The network also provides a forum for exchange and action by Canadian civil society on issues related to WPS.
Gro Lindstad is the Executive Director at FOKUS – Forum for Women and Development. FOKUS is an umbrella organisation with more than 50 member organisations. FOKUS serves as a resource centre for international women's issues with an emphasis on knowledge spreading and women-centred development cooperation. In its capacity as coordinator for Forum Norway 1325, FOKUS facilitates contact between the ministries and civil society organisations in Norway.
Guest speaker
Beth Woroniuk, Coordinator of Women, Peace and Security Network-Canada as well as Policy Lead for Policy, Strategy and External Relations at Equality Fund Canada
Comments
Gro Lindstad, Executive Director at FOKUS – Forum for Women and Development
Chair
Torunn L. Tryggestad, Deputy Director of PRIO and Director of the PRIO Gender, Peace and Security (GPS) Centre.
Introduction
Patrick Parisot, Canada's Ambassador to the Kingdom of Norway.
The breakfast seminar is co-hosted by the Embassy of Canada, the Nobel Peace Centre, and the PRIO GPS Centre.
A light breakfast will be served from 08:45.