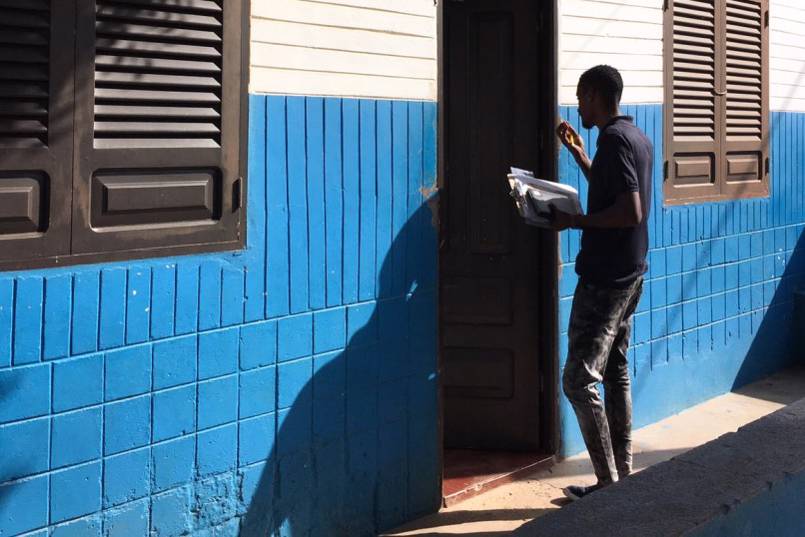 On 8 October, MIGNEX and IOM's Global Migration Data Analysis Centre (GMDAC) are co-hosting the webinar discussion, 'Sampling respondents in migration surveys: challenges and trade-offs'. The event brings together researchers and practitioners to reflect on the challenges and trade-offs when designing sampling strategies for surveys on migration and development. The overarching objective is to provide a space for reflection on best practices and shared challenges.
The design and implementation of migration surveys consists of many specific processes, from planning the sampling to ensuring data quality. Amongst these, sampling stands out as a particularly challenging area.
Sampling is critical to get right. For samples to be representative of the target population in a research area, survey designers must have a sampling frame. But what if this kind of data is not available or out of date in the community being researched? Using outdated or unreliable population lists can provide an inaccurate picture of the target population. This is a particular challenge in areas with informal settlements and high rates of population change, such as high migration rates.
There are a variety of sampling strategies available to researchers in this field, each with their own benefits and challenges.
Increasingly, researchers have been making use of advances in GIS technology to draw representative samples for household surveys in the absence of up-to-date and reliable population lists. Likewise, there have been attempts to systematize methods such as the random walk. What are the trade-offs between these and other survey sampling strategies?
The discussion will be held as a 90-minute webinar discussion, with 60 minutes for remarks from the panel and 30 minutes for audience Q&A.
Panel:
Jessica Hagen-Zanker, Senior Research Fellow, ODI and survey lead and institutional lead for MIGNEX

Jasper Tjaden, Data and Impact Analytics Coordinator, GMDAC, IOM

Joseph Teye, Director of the Centre for Migration Studies, University of Ghana and institutional lead for MIGNEX

Catia Batista, Associate Professor of Economics, Nova School of Business and Economics and Scientific Director, Novafrica Research Center
The presentations will be followed by a discussion moderated by Jørgen Carling, project lead for MIGNEX, Peace Research Institute Oslo.
This event will be conducted online and will be live-streamed on this page. It will take place virtually on Thursday 8 October 2020 from 14:00 – 15:30 GMT+1 (BST) / 15:00 – 16:30 GMT+2 (CEST). A recording will also be available after the event. This event is free to attend and open to the public.
To register please submit the form at the bottom of this page.