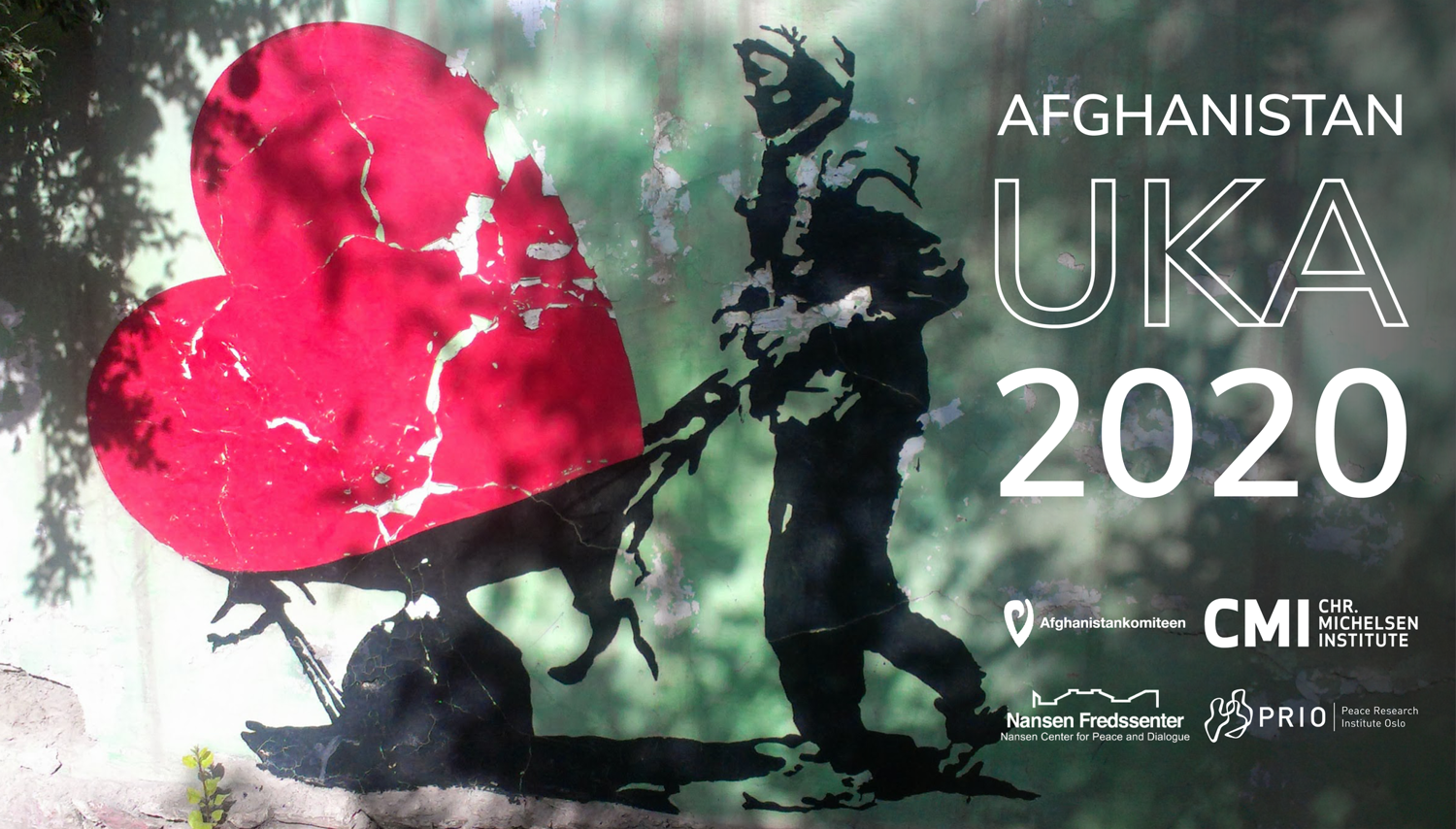 Just after the US presidential election is decided and only days before the High-level Geneva Conference on Afghanistan, Afghanistan Week 2020 will stream live from Oslo, Norway on YouTube.
We are delighted to invite you to a week of in-depth and informative digital debates on some of the key issues facing Afghanistan, including:
What goes on behind closed doors in Doha, where representatives of the Taliban and the Afghan government gather to negotiate avenues to end more than 40 years of war?
Will Afghanistan's powerful warlords support, sabotage or co-opt a negotiated settlement?
How might the Taliban seek to Islamicize Afghanistan's constitution and legal framework, and what would be the consequences for women and human rights?
How much space will be left for free speech and political activism in Afghanistan?
Can there be sustainable peace without broader involvement of the Afghan population?
Join us live on YouTube from November 16th to 19th, where we will bring together politicians, journalists, academics and activists from Afghanistan, Norway and beyond to address key issues facing the country, including Mujib Mashal, senior correspondent for New York Times in Afghanistan and Jamila Afghani, Funder and Executive Director of Noor Education and Development Organization (NECDO) leader of the Women's International League for Peace and Freedom in Afghanistan.
A Q&A session will start immediately after each of the seminars, and you are all encouraged to join the discussion.
This year, the Afghanistan Week will be in a digital format and thus accessible to a global audience. The Week is organized by the Norwegian Afghanistan Committee (NAC), the Chr. Michelsen Institute (CMI), the Peace Research Institute Oslo (PRIO) and the Nansen Centre for Peace and Dialogue (NCPD), with support from Norad, Fritt Ord and the Norwegian Centre for Humanitarian Studies (NCHS).
For more information about the programme, please follow this link.