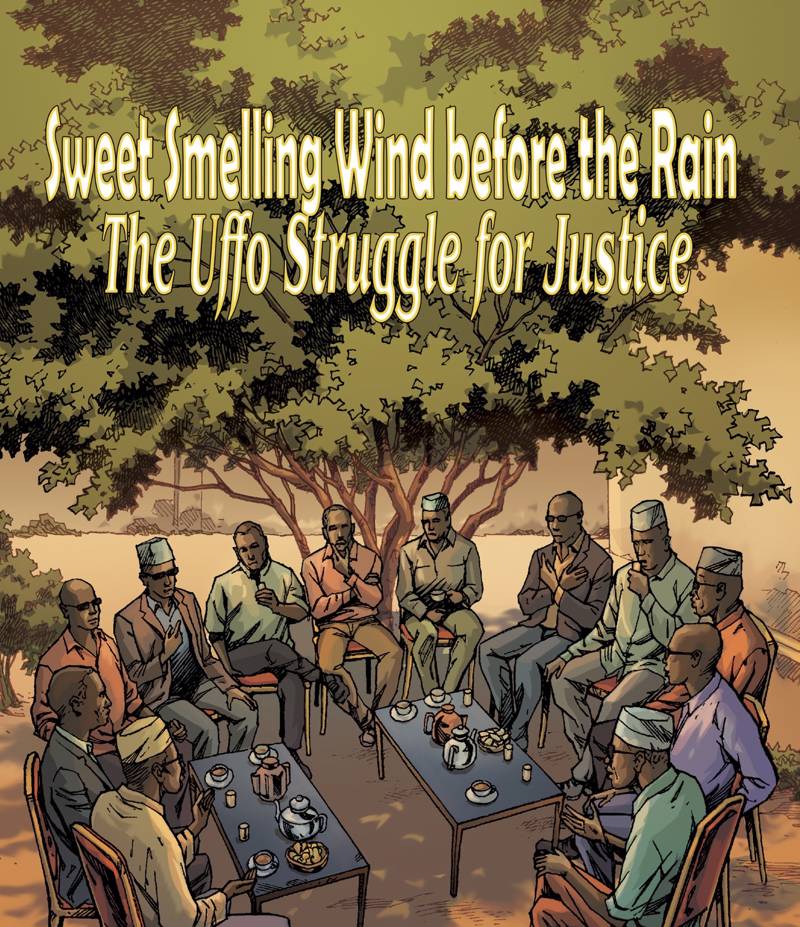 This Oslo Peace Days event, postponed from December, will launch the short-film "Uffo: The wind that blows before the rain" based on a true story, which was featured on BBC Africa.
We invite you to a panel discussion about acts of courage in both Somali history and in Norway today among youth who have ties to the Somali region.
Samosas and drinks will be served from 17:30. The event will start at 18.00.
The panel consists of young and talented filmmakers, politicians and comedians, and PRIO researchers.
The legendary oud player Ali Osman will perform at the event.
We are pleased to introduce these impressive individuals:
Ibrahim Mursal - He is an award-winning Norwegian-Somali-Sudanese filmmaker and writer. After graduating as an oil engineer, he followed his passion in film, making both short films, documentaries and TV series.
Hani Hussein - She is a talented artist and stand-up comedian who has performed at Latter, StorySLAM and many other places. Hani is program host at NRK Radio on P13 and Reiseradioen.
Abdirahman Hassan - He works at Aftenposten as a debate journalist. Abdirahman has studied political science at NTNU and journalism at OsloMet. He has worked for VG and Vårt Land.
Together with Research Professor Cindy Horst and Doctoral ResearcherEbba Tellander they will reflect on the following questions:
What can we learn from past stories of courage and struggles for social justice?
In what ways can these stories inspire young people today?
Do such stories contribute to diversifying representations of Norwegian-Somalis?
At the event we will also launch the Uffo comic book in Somali and English. We will hand out FREE copies to the audience.
The Uffo film and comic book that will trigger the conversation is animated with inspiration from personal interviews with teachers and doctors who courageously chose to rebuild a hospital to contribute to the community, despite great risks.
Research reveals that the story continues to inspire young Somali women and men today in astonishing ways.
The film is based on research conducted by Doctoral Researcher Ebba Tellander. It is produced by Positive Negatives and funded by the Research Council of Norway.
Stories from the Past seminar 10/03
        ![Stories from the Past seminar 10/03](https://cdn.prio.org/cdn_image/436e35a0ccdf4fd48b166e9f056dc169.jpg?x=720&y=480&m=Scale)
        

Ali Osman playing the oud. Photo: PRIO / Georgina Berry
Stories from the Past seminar 10/03
        ![Stories from the Past seminar 10/03](https://cdn.prio.org/cdn_image/843da0086cf34ffb99299c453bbf20de.jpg?x=720&y=480&m=Scale)
        

Ebba Telander, Ibrahim Mursal, Hani Hussein and Abdirahman Hassan. Photo: PRIO / Georgina Berry