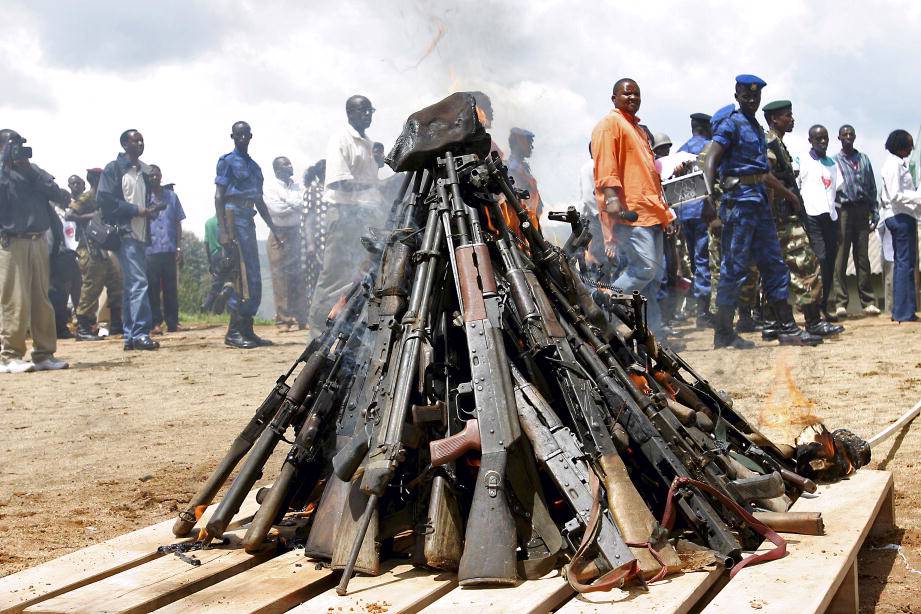 You are invited to attend a webinar on how disarmament is negotiated during peace processes. Two PRIO researchers will be joined by experts from Canada and the Philippines. We will launch two new PRIO publications. 

The event will be streamed on Microsoft Teams at this link.

The laying down of weapons is often one of the most contentious issues that mediators need to work with, and disarmament is often characterized as a necessary condition for peace to prevail in the aftermath of civil conflicts. Yet, implementation is contingent on what has been negotiated behind closed doors, a process that so far has received little attention. Without knowledge of the positions, motivations, and interests of parties involved in disarmament negotiations, our understanding of particular disarmament outcomes remains incomplete. To fill this gap, we examined negotiations on disarmament in Colombia, Nepal, the Philippines, South Sudan, and Sri Lanka. Our findings focus on the degree of inclusivity in the negotiations, the symbolic relevance of disarmament, and the various roles of external parties in disarmament negotiations.

The webinar will be opened by Nicholas Marsh and Júlia Palik of PRIO, who will briefly introduce the new PRIO Paper Negotiating Disarmament: Lessons Learnt from Colombia, Nepal, the Philippines, South Sudan, Sri Lanka. The paper is also summarized in a PRIO Policy Brief with the same name. 

They will be joined for a discussion by two distinguished speakers: 

Miriam Coronel Ferrer is a Political Science Professor at the University of the Philippines and the first female chief negotiator in the world to sign a final peace accord with a rebel group. She teaches political science at the University of the Philippines and worked at the UN's Mediation Support Unit. She has more than three decades of practitioner experience in conflict resolution, human rights, and the promotion of women's rights. 

Dr Robert Muggah specialises in international and public security, smart cities, cyber security and the digital economy. He is co-founder and principal of the SecDev Group and co-founded the Igarapé Institute. Robert is a fellow at Princeton University, the Chicago Council on Global Affairs, the Bosche Academy, and faculty at Singularity University. He also serves on the World Economic Forum's Global Agenda Future Council on Cities and the advisory council of the annual Global Risk Report. Robert was research director at the Small Arms Survey from 2008-2010 and a senior researcher there from 2000-2007. Robert has authored eight books and over 100 articles in peer-review journals, including studies of arms control and disarmament and most recently the book Terra Incognita: 100 Maps to Survive the Next 100 Years (Penguin/Random House, available in 6 languages in 2021). He has been a visiting faculty at several universities including the Graduate Institute in Geneva, the University of San Diego, and the University of British Columbia.

We aim to have time for discussion and some questions from the audience at the end of the event.