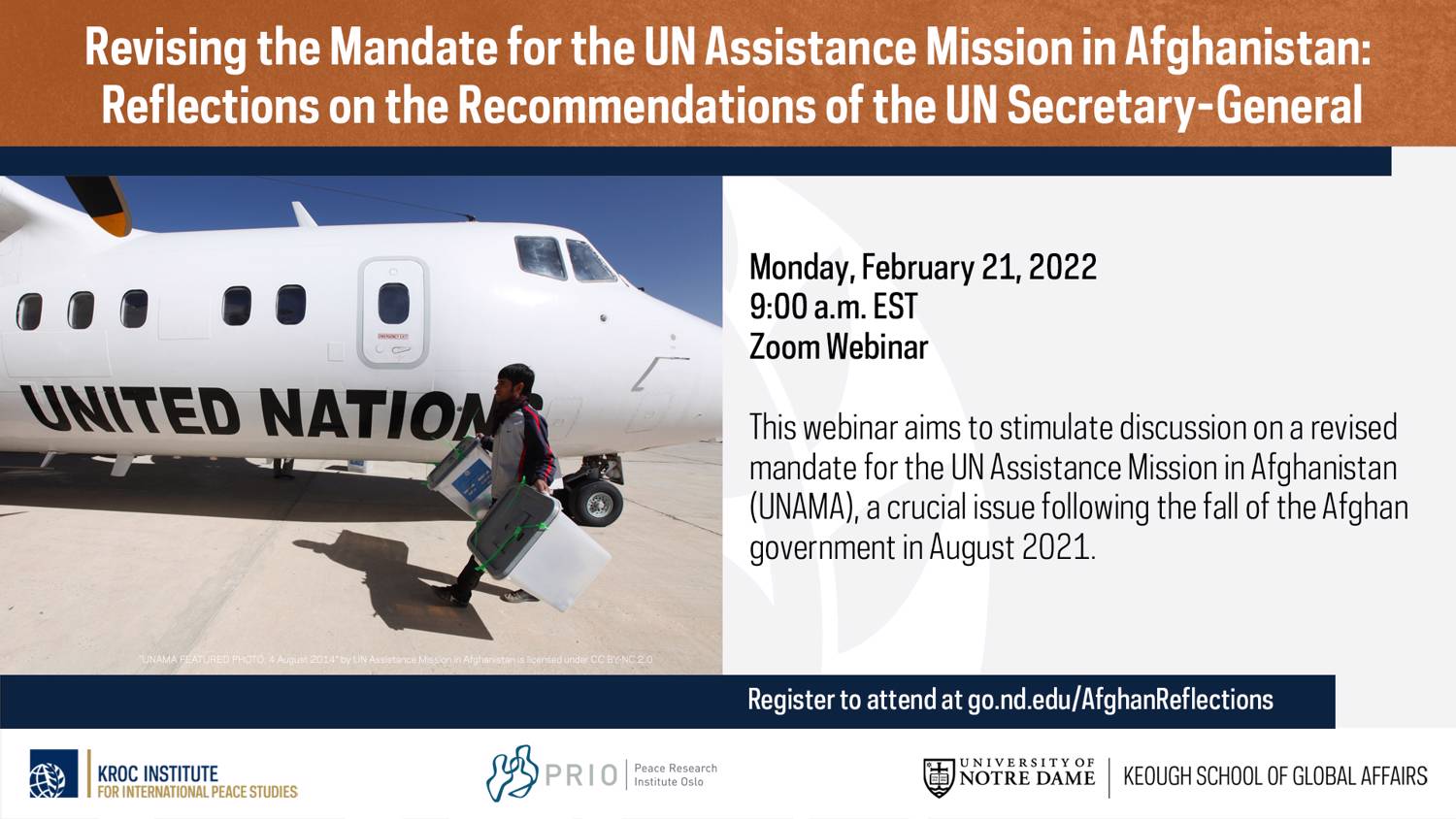 This webinar aims to stimulate discussion on a revised mandate for the UN Assistance Mission in Afghanistan (UNAMA). This is a crucial and difficult issue in light of the fall of the Afghan government in August 2021.
In March 2022, the UN Security Council will debate and renew the UNAMA mandate. Our panelists will address this issue and offer reflections on the UN Secretary-General's recent recommendations for the UN presence in Afghanistan.
Panelists:
Kristian Berg Harpviken, Research Professor, Peace Research Institute of Oslo (PRIO)
Laurie Nathan, Director, Mediation Program, Kroc Institute
Asila Wardak, Women's and Human Rights Advocate; Co-Founder, Afghan Women's Network
Manizha Wafeq, President and Co-Founder, Afghanistan Women Chamber of Commerce and Industry (AWCCI)
Andreas Løvold, Director, Norwegian Ministry of Foreign Affairs
Ibraheem Bahiss, Consultant on Afghanistan, International Crisis Group
Scott Smith, Director of Political Affairs, United Nations Assistance Mission in Afghanistan (UNAMA)
This event is co-sponsored by the Kroc Institute for International Peace Studies and the Peace Research Institute Oslo (PRIO).
This event will be recorded and posted on the Kroc Institute's YouTube channel within 48 hours following the event.