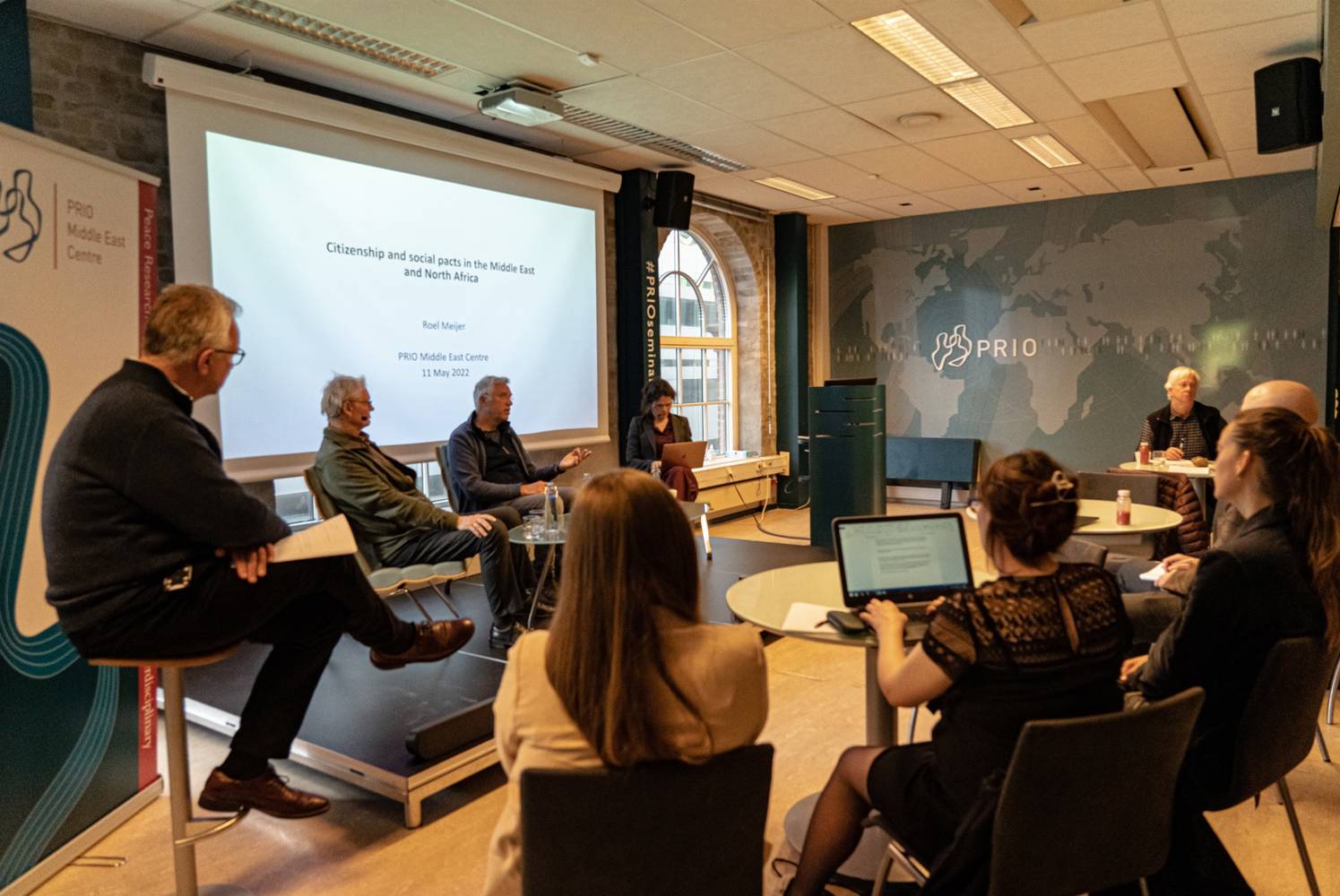 What is the meaning of citizenship in the MENA region? What are the analytical insights that an emphasis on citizenship has to offer? Why is citizenship not playing a more prominent role in analysis of state, society, and politics in the MENA region?
Citizenship is not the term that first comes to mind when analyzing politics and society the Middle East and North Africa. Researchers do speak of citizens but usually in an off-hand way: "the citizens of this or that country do this or that, react to this or that". Citizenship is taken for granted, but never really analyzed. Yet questions about who is a citizen, what his or her rights are, and how citizenship is formed and thought about is essential for understanding MENA, as Nils Butenschøn argued more than twenty years ago. Several elements go into citizenship: a sense of belonging and identity; notions of rights, employment, justice, security; and provisions of services such as education, health care and security. The general rule is that as soon as a modern state emerges so does citizenship. The relations between the two constitutes the social contract, in which the state acquires legitimacy in exchange for services, security and justice.
From the perspective of citizenship studies, the MENA region can be analyzed as a continuous attempt to develop a social contract that is inclusive enough to include all ethnic and religious groups, women, and minority groups, but also as the failure to bring about the specific social contract that fulfills the many demands made upon it.
In this seminar, we will examine the different social contracts that have existed, and how they have failed to meet expectations. In his talk, Roel Meijer will particularly go into the failure of the Arab socialist social contract, and the alternative citizenship projects that have emerged since then as they have been developed both by the Islamist, and various sectarian movements, including ISIS and the current militias in the different countries. It will be argued that rather than rooting the analysis in concepts such as Islamism, authoritarianism, civil society, or democracy – the common ways to analyze the MENA – citizenship might be a viable alternative lens for analyzing the region. Not only does it make the region less exotic, it also makes it more accessible, and it opens up the way for policies that enhance citizenship rights and movements that promote inclusive and equal citizenship.
Opening remarks from Kristian Berg Harpviken, Research Professor at PRIO and Director of the PRIO Middle East Centre.
Speaker
Roel Meijer is Associate Professor in modern history of the Middle East and North Africa at Radboud University, Nijmegen. He has published widely on citizenship and the Middle East, and edited two volumes with Nils Butenschøn: The Middle East in Trasition: The Centrality of Citizenship (Edw. Elgar 2018) and The Crisis of Citizenship in the Arab World (Brill 2017).
Commentators
Nils Butenschøn is Professor (Emeritus) of political science and international relations at the Norwegian Centre for Human Rights at the University of Oslo. He has published widely on the Middle East, and has been instrumental in developing a citizenship agenda in studies of the region.
Cecilie Hellestveit is a lawyer with a PhD in international humanitarian law (IHL) from the University of Oslo and a social scientist with a background in area and conflict studies. Hellestveit researches and teaches in the field of international law, use of force, and armed conflicts with an emphasis on the broader Middle East.
MidEast Breakfast
The PRIO Middle East Centre hosts a series of breakfast seminars, catering to Oslo's diverse community of MidEast watchers. The series will draw attention to current issues, and discuss those in the light of historical, regional and global trends. The MidEast Breakfast provides an opportunity to combine breakfast with food for thought in a compact one-hour format.