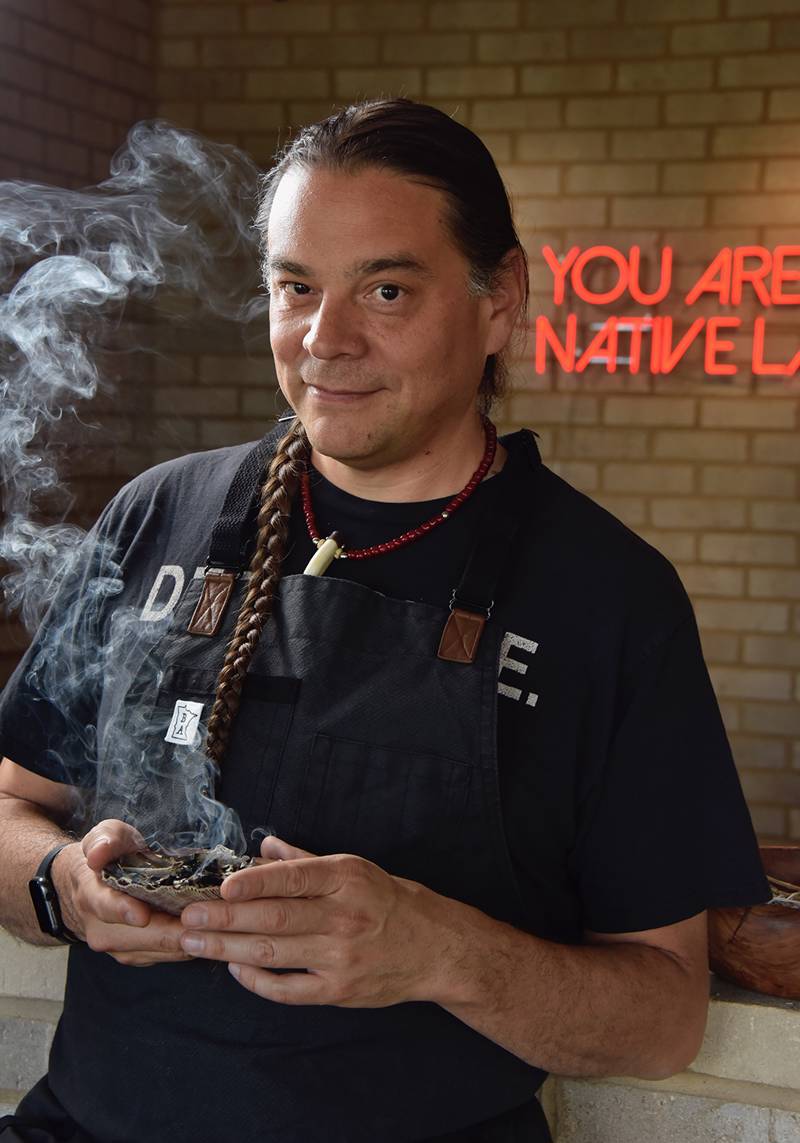 A talk by Sean Sherman, "the Sioux Chef", followed by a discussion about how food can be a catalyst for change.
Award-winning American chef, author, and foundation co-founder, Sean Sherman, the Sioux Chef, is committed to revitalizing Native American cuisine and in the process re-identifying North American cuisine and reclaiming an important culinary culture long buried and often inaccessible.
Sherman is nationally and internationally renowned in the indigenous food culinary movements. He is a citizen of the Oglala Lakota Tribe and was born and raised in Pine Ridge, South Dakota, USA.
Sean Sherman has been cooking across the US and world for the last 30 years. He has studied Native American farming techniques, wild food usage and harvesting extensively. Knowledge of Native American migration histories, culture and history helps him bring back a sense of Native American cuisine to today's world, for culinary, cultural and political growth.
Sean will present his work, after which he engages in a conversation with animator, painter, illustrator, conceptual artist, and muralist Diala Brisly. Diala uses cooking as a means to create community and is writing and illustrating her first cookbook. In Diala's creative and culinary practice, societal change is her ultimate inspiration.
The conversation between Sean and Diala will focus on food as a catalyst for change, and will be moderated by Cindy Horst, Research Professor at PRIO and Co-Director of PRIO's Centre on Culture and Violent Conflict.
There will be informal mingling after the seminar.
This event is hosted by PRIO's Centre on Culture and Violent Conflict in collaboration with photographer Nancy Bundt and the United States Embassy in Norway.
Sean Sherman has been featured in the New York Times, Washington Post, National Geographic, TED Talks, and Vogue.