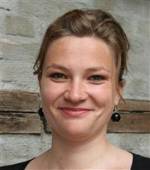 Hanne Eggen Røislien succesfully defended her PhD dissertation on 12 November 2010 at NTNU: 'A good Jew is in the IDF! A Study of the role of religion in a military universe of meaning'.
The committee:
Professor Mattias Gardell, Uppsala University
Professor Bård Mæland, Misjonsskolen, Stavanger
Dr.Art Siv Ellen Kraft, University of Tromsø
Mæland and Gardell were opponents.