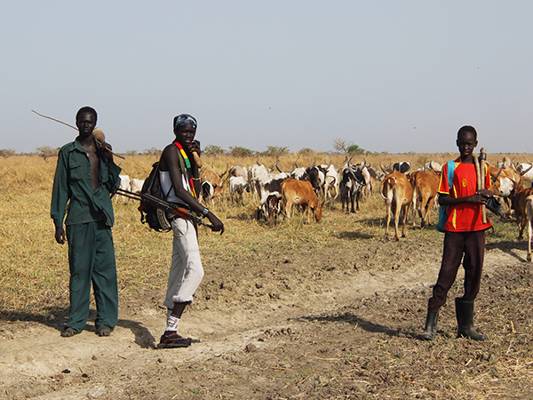 The PRIO projects The Dynamics of State Failure and Violence and Conflict Trends have launched a blog, Monitoring South Sudan, with updates and analysis of the current situation in South Sudan.
15 December 2013 conflict broke out between army fractions in South Sudan. So far 10,000 are estimated dead while more than 900,000 have fled their homes. The conflict has generated considerable media attention; however, the reporting from this conflict has reflected a chaotic situation, with several interests at stake. An overflow of substandard news and analysis has contributed to cloud the real dynamics of the conflict, and the significance of reported events becomes hard to grasp.
Monitoring South Sudan seeks to offer an improved understanding of the current situation by monitoring, forwarding and analysing information concerning developments in South Sudan. It follows news, reports and NGO publications, summarised under the heading 'this week in South Sudan', and further critically assesses this information and its sources in short analysis.
Blog posts are written by senior researcher Øystein H. Rolandsen, who has extensive expertise on the history and current affairs in South Sudan and the Sudan, and research assistant Helene Molteberg Glomnes, who holds an MSc in African Studies from the University of Oxford.
Visit the blog at www. blogs.prio.org/MonitoringSouthSudan/