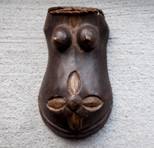 The 'Armed Conflict and Maternal Health' project held its kick-off meeting at PRIO on November 20-21.
On Thursday 20th the project team convened together with Norway-based members of the International Advisory Board for a full-day internal project meeting.

Thursday's seminar participants from right: Andreas Forø Tollefsen, Philip Verwimp, Primus Che Chi, Gudrun Østby (project leader), Henrik Urdal, Johanne Sundby, Karoline Tufte Lien, Øystein Kravdal, Theodora-Ismene Gizelis and Ragnhild Belbo.
On Friday 21st a policy-oriented half-day seminar took place with representatives from UNFPA, Norad, the Ministry of Foreign Affairs, and Norway-based NGOs working with maternal health related topics.
The purpose of the policy seminar was to introduce our project to the organizations working in practice with maternal health issues, and to receive input and perspectives from practitioners and policy-makers in order to enhance the relevance of the research project to policy.
Thanks to participants from Care, Changemaker, Fokus, MSF Norway, Norwegian Church Aid, Save the Children, UNFPA, UNICEF, Norad and the Ministry of Foreign Affairs for enthusiastic participation in the discussion and valuable feedback to our project!
See the program for the eventhere.