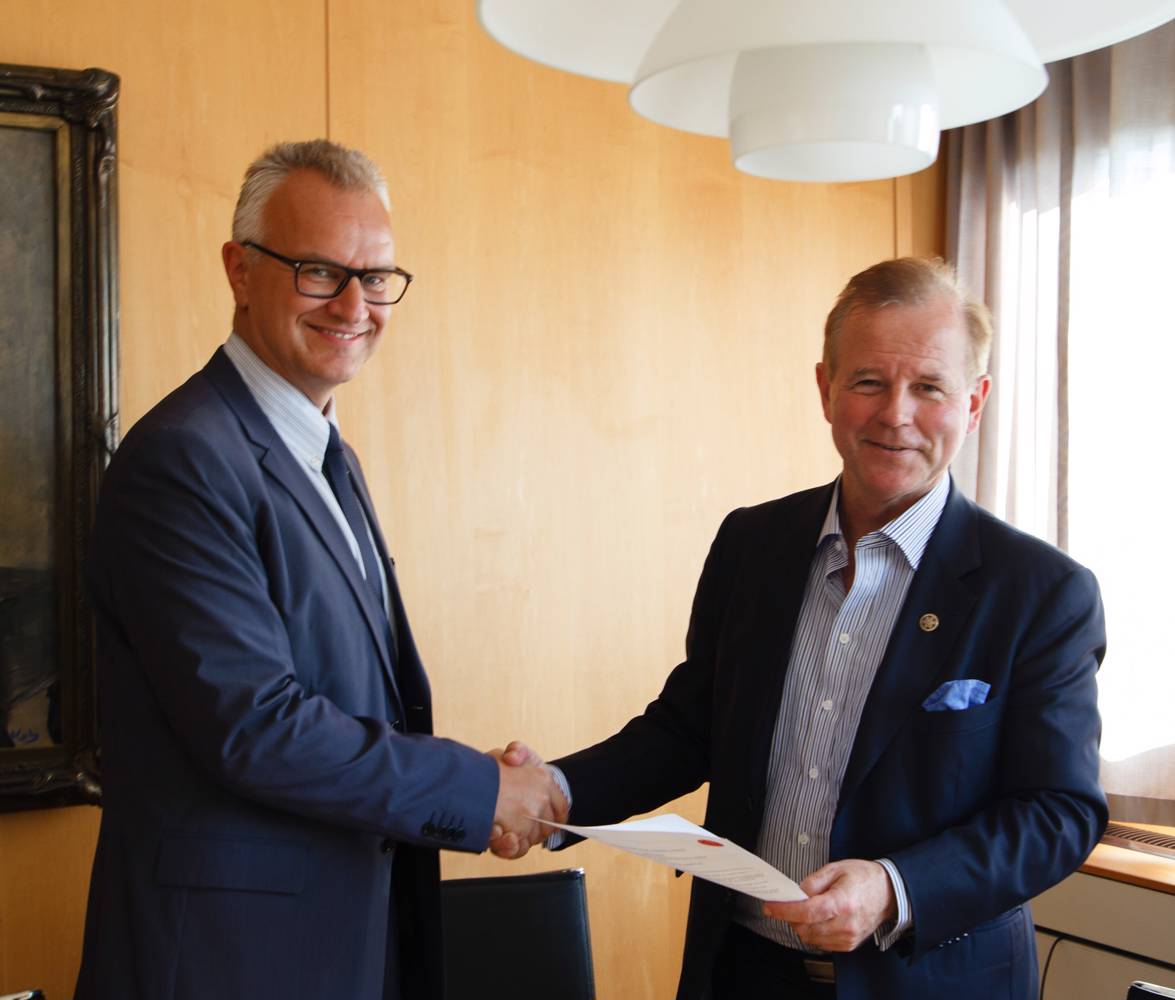 With a joint vision to strengthen Oslo's role as a global centre for scholarly insight and debate on peace and conflict, UiO Rector Ole Petter Ottersen and the PRIO Director signed a Memorandum of Understanding (MoU) on 8 September. The MoU draws up a long-term vision for cooperation in research and education, as well as support services and infrastructure, ultimately housed in the proximity of the University in order to allow organic interaction.
We value our wide-ranging cooperation with the University of Oslo, says PRIO Director Kristian Berg Harpviken, and we see the new agreement as a key to further tap the enormous intellectual potential that lies at the interface of two strong institutions, each with its own strengths in peace and conflict.
Existent cooperation between UiO and PRIO includes not only a wide range of research initiatives, but also a course in Peace Research at UiO's summer school (annually since 1969), and the Research School in Peace and Conflict, with UiO at the lead , and with PRIO and the Norwegian University of Science and Technology as main partners. Work is underway, along multiple paths, to develop new cooperative activities, ultimately with a view to contribute to a world of peaceful relations between states, groups and people.