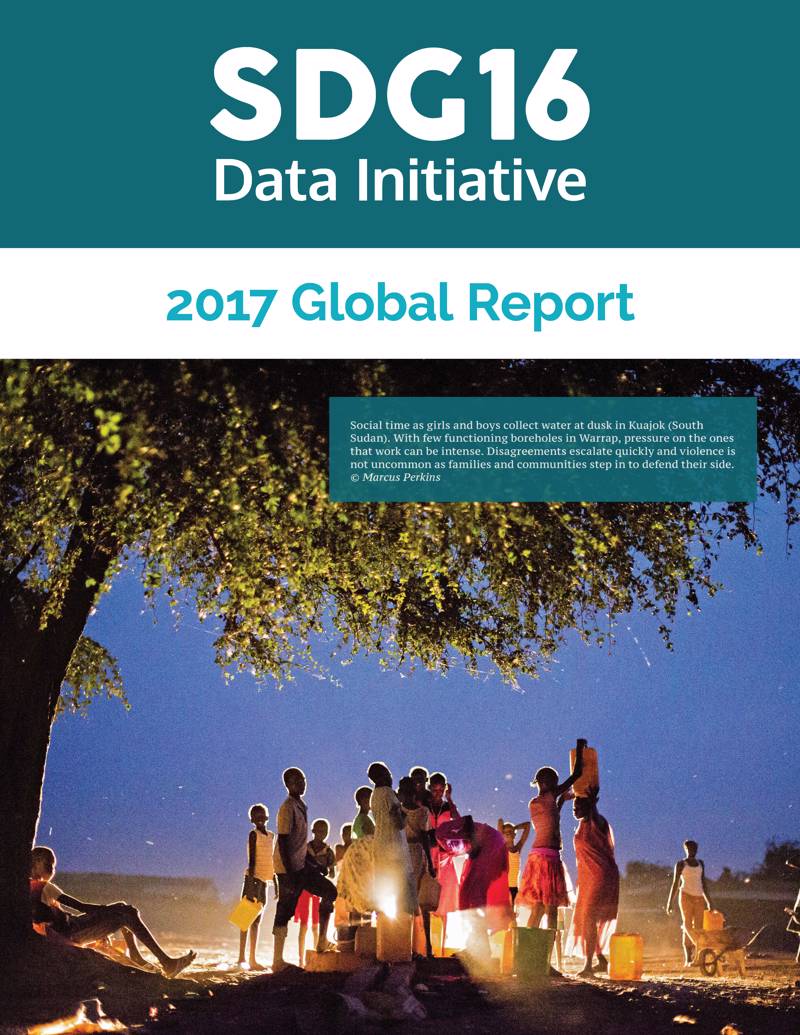 PRIO is a founding member of the SDG 16 Data Initiative - a collective project by a consortium of organizations seeking to support the open tracking of the global commitments made by more than 194 countries on peace, justice, and strong institutions.
The initiative now launches it's first Global Report - the formal launch happened at the UN High-level Political Forum last week.
The intention of the Global Report is to provide governments, UN officials, and civil society stakeholders with a resource that will help them track progress on SDG16 targets, and provide an evidence base to help policymakers identify gaps and shortcomings in both implementing and monitoring SDG16.
Thus, the report assesses the measurable progress the world is making towards meeting the twelve targets under SDG16 based on the data available. It also considers the extent of data coverage, the limitations of the data currently available, and how data are being used to drive change. A chapter is dedicated to each of the twelve SDG16 targets, addressing these questions in turn.
As part of the SDG16DI's efforts to identify gaps in both implementing and monitoring SDG16, the SDG16DI has also outlined in chapter 13 the coverage of data for the 44 countries under voluntary review at the 2017 High Level Political Forum.