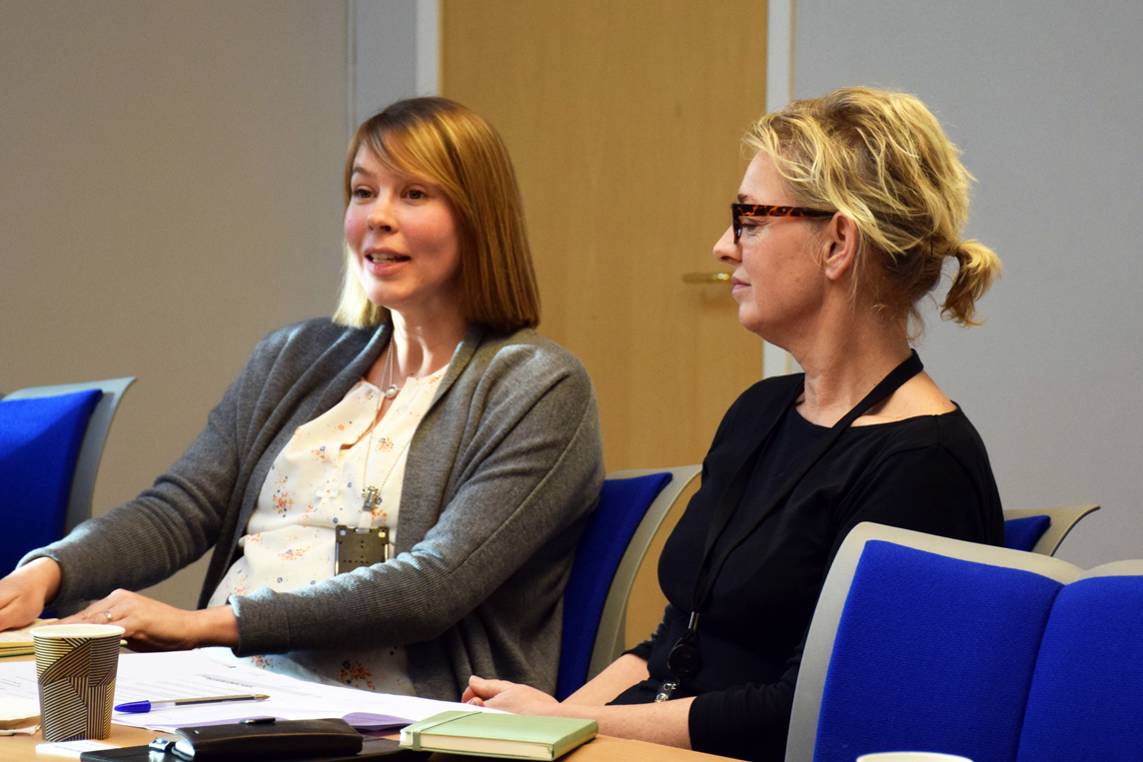 On 10 November 2017, the Nordic Women Mediators – Norway network met in Oslo to exchange first-hand knowledge from working in conflict resolution processes.
In focus at the meeting was the Syrian peace process. Since January 2016, Syrian civil society representatives have been convening in Geneva for the intra-Syrian talks under the auspices of the United Nations Office of the Special Envoy to Syria.
NWM-Norway members Siri Skåre and Florence Mandelik, both from the Norwegian Centre for Conflict Resolution (NOREF), discussed at the meeting their work in supporting Syrian civil society's participation in the process. NOREF, together with its partner organisation Swisspeace, facilitate a dialogue room for Syrian civil society actors known as the Civil Society Support Room.
One of the objectives of the NWM-Norway network is to strengthen Nordic women actively involved in international peacemaking efforts by enabling the sharing of experiences and knowledge among members. NOREF and the PRIO Centre on Gender, Peace and Security are the Norwegian operational partners of the regional network Nordic Women Mediators.