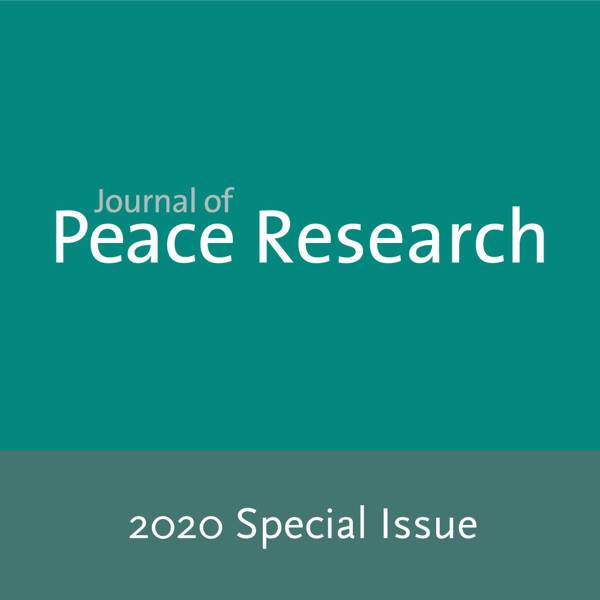 The Journal of Peace Research is a leading international and interdisciplinary journal in peace research, published in collaboration between the Peace Research Institute Oslo (PRIO) and SAGE Publications.
JPR publishes annual special issues on topics of high relevance to the field of peace research, and is now soliciting proposals for the 2020 special issue. We welcome issues on topics that significantly advance the research frontier of the field, with a focus on causes and consequences of violence, conflict prevention and resolution, and nonviolent action. See here for a list of past special issues.
The deadline for submitting proposals is 14 May 2018, and the decision will be made the following month.
The proposal should contain short bios for prospective Guest Editors, an introduction about one page in length situating the proposed issue within the literature and describing its contributions, and a minimum of 10-12 paper abstracts (2-300 words each) including names, affiliations and titles of all (co)-authors who have confirmed their commitment to submit to the special issue.
The submission deadline for the first submission of all candidate papers will be no later than 1 November 2018. A tentative schedule is provided below.
While the main criteria in the selection of special issue proposals are quality and relevance, we will also be reviewing the gender and geographical balance of the submitted proposals.
We ask that proposals adhere to the following template:
Title
Guest editor(s)' biographical sketch(es)
Introduction/rationale
Article abstracts and contributors
Outreach/dissemination plan
Note on gender, seniority, and geographical balance
References
Please submit your proposal to jpr@prio.org by 14 May 2018. For questions, please contact JPR Editor Gudrun Østby (gudrun@prio.org) with a copy to jpr@prio.org.
Tentative schedule for the 2020 special issue
1 November 2018 Deadline for paper submissions.
15 February 2019 First round decisions due.
Papers back with authors for revisions.
30 April 2019 Resubmission deadline.
30 June 2019 Second round decisions due.
15 September 2019 Resubmission deadline.
1 October 2019 Final decisions, requests for minor/technical revisions.
31 October 2019 Deadline for exporting articles to SAGE.
Followed by copyediting/proofs.
January 2020 Publication in issue 1/2020.
Please note: Articles that are ready ahead of the schedule will be published OnlineFirst immediately.