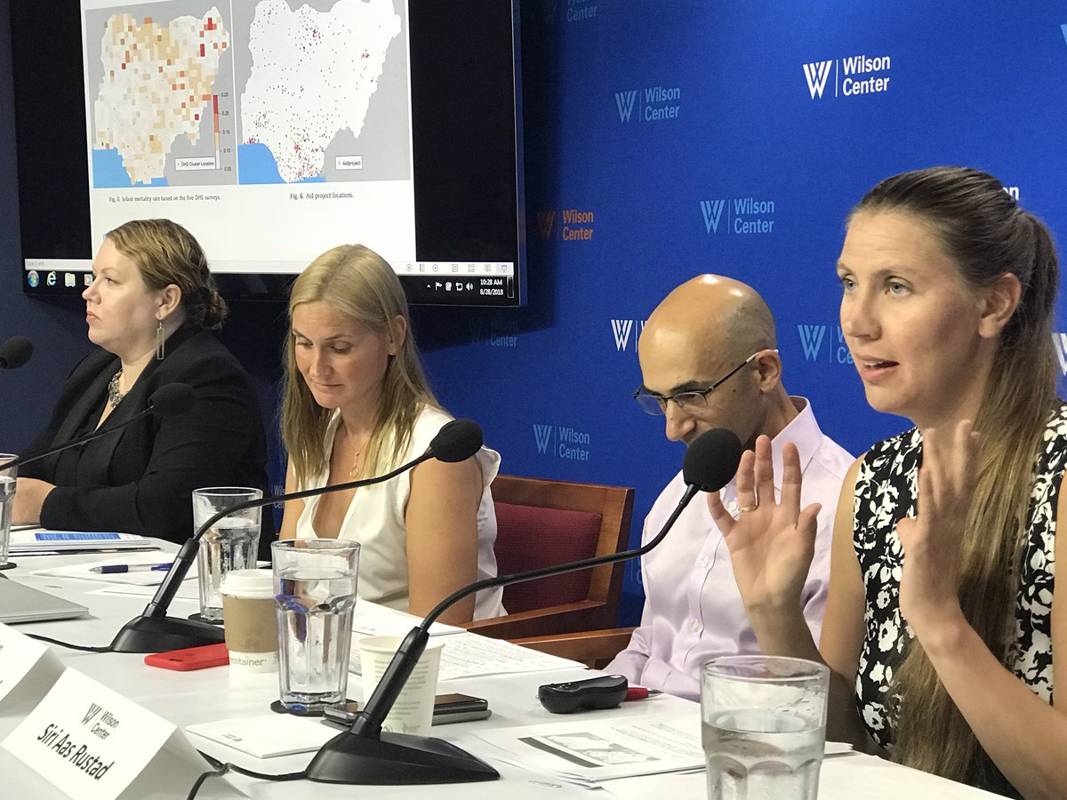 PRIO Director Henrik Urdal and Senior Researchers Gudrun Østby and Siri Aas Rustad took part in a workshop on maternal and child health in conflict situations at the Wilson Center 28 August. The event, titled 'Where's the Link? Maternal and Child Health, Aid, and Armed Conflict', was cohosted by PRIO and the Woodrow Wilson International Center for Scholars in Washington, D.C.
Urdal held an introduction to the event; after, Østby and Rustad joined other experts in the field to discuss development aid and how effective it is in addressing health inequalities in areas with armed conflict.
The panelists discussed recent research on the topic, highlighting the need for further study and solution. 'The more exposed a mother is to organized violence in her home area, the lower the likelihood that she will give birth in a health facility', said Østby. Rustad stressed that while aid can contribute to reduce health inequalities between groups, organizations could do better as aid is not always reaching those who need it the most.
Urdal focused on the local impact of conflict in his introduction: 'We must look past the country level to the local level to see where the pockets of need are for humanitarian support in conflict and post-conflict settings', he said.
A recording of the event can be found here.