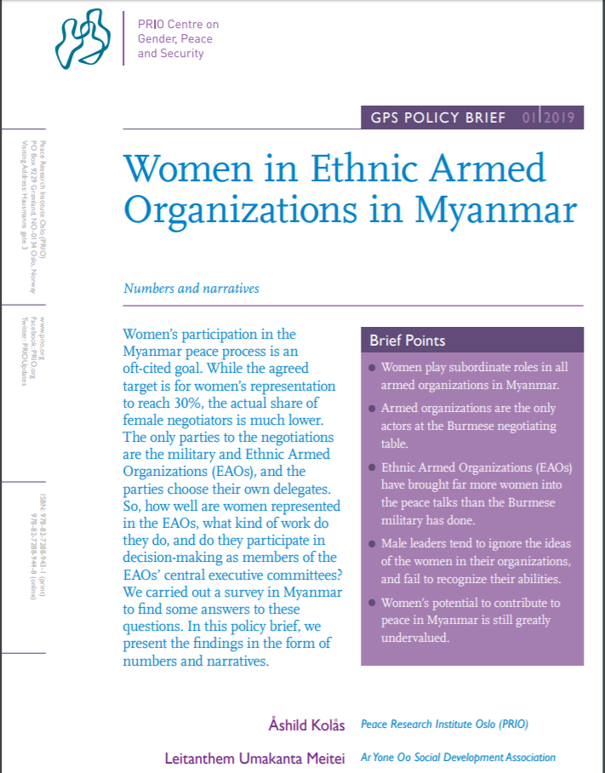 This new GPS Policy Brief on women's participation in the Myanmar peace process asks:
How well are women represented in the Ethnic Armed Organizations (EAOs) involved in the peace process?
What kind of work do the women do?
Do the women participate in decision-making as members of the EAOs' central executive committees?