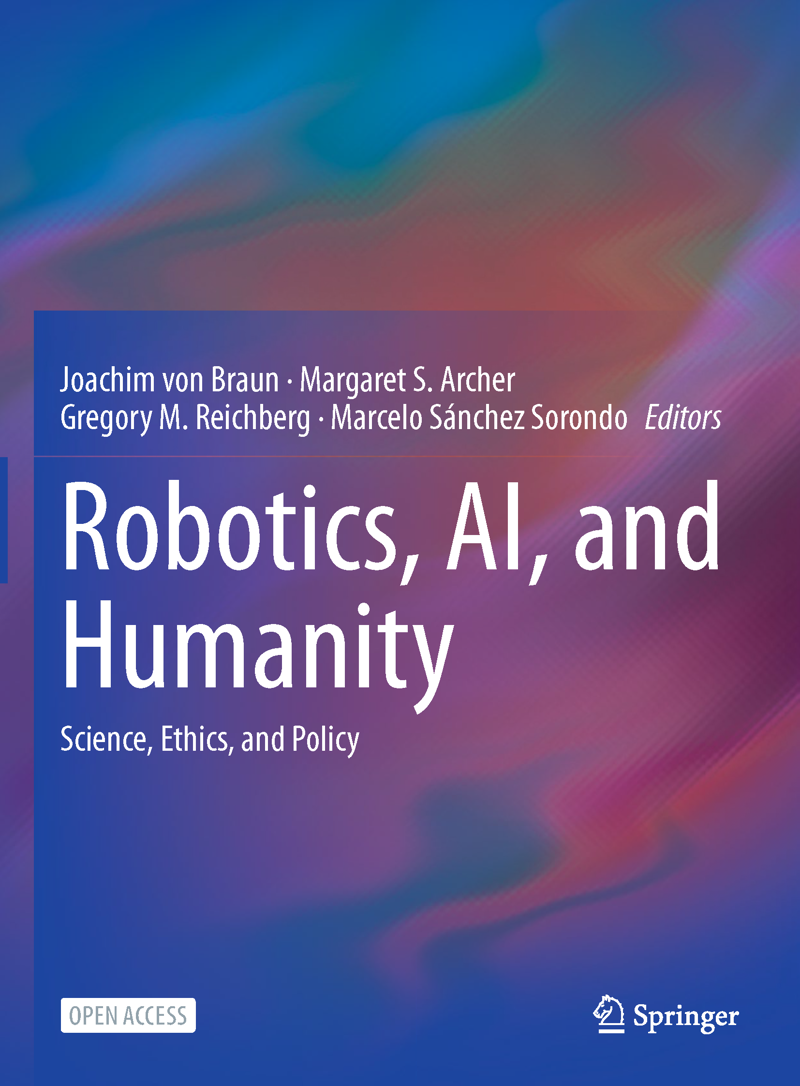 PRIO Research Professor Gregory M. Reichberg has co-edited a new volume titled "Robotics, AI, and Humanity: Science, Ethics, and Policy".
The open-access book "examines recent advances in how artificial intelligence (AI) and robotics have elicited widespread debate over their benefits and drawbacks for humanity." This includes "implications within medicine and health care, employment, transport, manufacturing, agriculture, and armed conflict."
The book includes chapters from three members of the PRIO "Warring with Machines" project. Greg Reichberg has co-written about AI on the battlefield, along with project member Henrik Syse. Frank Pasquale contributed a chapter on AI in finance, insurance and real estate.
You can read the book online here.
There will be a book release online March 26, 2021, 15:00 to 16:00 Central European Time, organized by the Pontifical Academy of Sciences and Pontifical Academy of Social Sciences. Click here for the Zoom link.
Agenda:
15.00 Welcome and opening remarks
Joachim von Braun, Marcelo Sánchez Sorondo, Stefano Zamagni
15.10 Book highlights and reflections on emerging research opportunities
Chair: Joachim von Braun
Wolf Singer Differences Between Natural and Artificial Cognitive Systems
Koen De Backer, Timothy DeStefano Robotics and the Global Organization of Production
Gregory M. Reichberg, Henrik Syse Applying AI on the Battlefield: The Ethical Debates
Margaret S. Archer Friendship Between Human Beings and AI Robots?
Aimee van Wynsberghe Regulating AI: Considerations that Apply Across Domains
Kai-Fu Lee A Human Blueprint for AI Coexistence
15.30 Interaction with audience, including present chapter authors
15.55 Closing remarks
Joachim von Braun, Marcelo Sánchez Sorondo, Stefano Zamagni