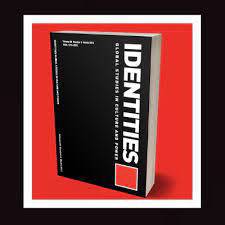 New article published (Open Access) in Identities: Global Studies in Culture and Power, entitled 'Birthplace unknown': on the symbolic value of the passport for identity-construction among naturalised citizens. It explores what the effects of removing the birthplace on the identity page of the passports of naturalised citizens might be, as experienced both by directly affected individuals and others, when this happened in Norway in 2016.
When naturalised citizens receive their passport, it is material and symbolic proof of membership in the nation-state, tying the individual to the nation and providing mobility resources. For naturalised Norwegian citizens, their birthplace appears in the passport. What might be the implications of removing this information?
In 2016, the Norwegian government replaced birthplace details with 'birthplace unknown' in the passports of naturalised citizens from 31 Asian and African countries. Drawing on this case and 41 in-depth interviews with people of different citizenship-statuses, in this article Marta Bivand Erdal and Arnfinn H. Midtbøen analyse the role of the passport and birthplace information in it for naturalised citizens' identity-construction.
The procedural change led to an experience of devalued citizenship in practical, emotional, and symbolic ways, by those directly affected and others, showing the precariousness of identity for naturalised citizens. We find that the passport matters for identity-construction, as a symbol of national belonging, and suggests more-than-instrumental approaches to citizenship among immigrant populations.
The article is published open access in Identities: Global Studies in Culture and Power and is an output of the Research Council of Norway funded project Governing and experiencing citizenship in multicultural Scandinavia.