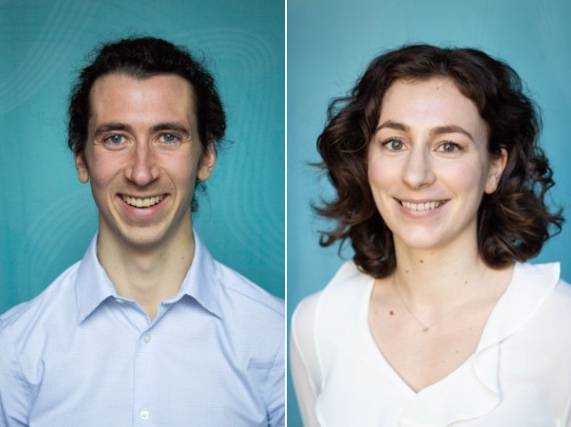 Kelly Fisher and Teuta Kukleci have each been nominated for the Centre for Gender Research award "Best Master's Thesis With a Gender Perspective" for 2021.
Kelly Fisher is nominated for his thesis titled Moving Masculinities: Polish Men's Migration Experiences in Oslo, while Teuta Kukleci is nominated for her thesis titled The "Low Road": Ethnic Division and Bosnian Newspaper Coverage of Landmark Cases of Sexual Violence at the ICTY. Both have written their theses as part of the UiO-PRIO Student Programme.
The Centre for Gender Research at the University of Oslo wants to highlight and recognize research conducted by students, inspire students to strive for quality and originality, and make the gender perspective known to the public. Therefore, an award has been handed out each year since 1992 to the best master's thesis with a gender perspective, submitted at the University of Oslo.
"PRIO is very proud of being the workplace of two out of twelve candidates for this award, and I believe this reflects the long-standing and strong gender research environment at PRIO," says Torunn L. Tryggestad, Deputy Director of PRIO and Director of the PRIO Centre for Gender, Peace and Security.
We congratulate Kelly and Teuta, and wish them the best of luck!
A winner will be announced at the Centre for Gender Research New Year's Party on 13 January.